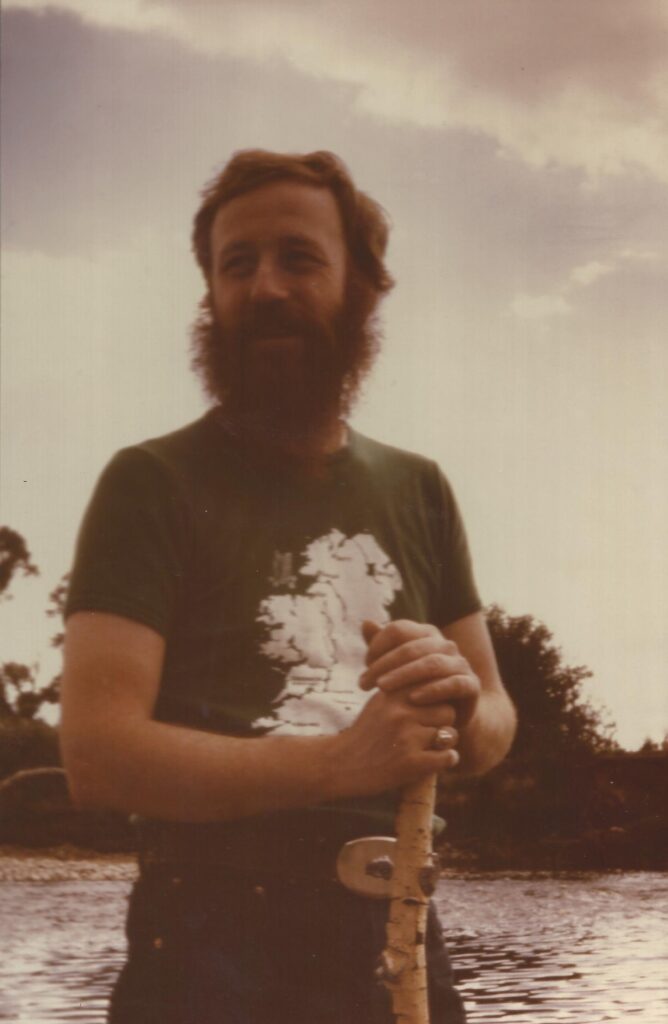 William Thomas Finnerty, known as "Uncle Bill" to family, "Bill" to his coworkers at UW, and "Willy" to his innumerable friends, passed away quickly and without pain in Laramie, Wyoming on March 19th, 2021. He fought for months in hospital in Colorado, but chose to return to Wyoming to end his life where it began.
Willy was born on June 9th, 1943 in Cheyenne, Wyoming. His parents were Joseph Finnerty and Catherine (Lynch) Finnerty.  He was educated at St. Mary's Catholic School in Cheyenne, and graduated in 1961.  He moved to Laramie to attend the University of Wyoming.  He was drafted into the army in 1967 during the Vietnam War, but the prayers of his mother and sister and his typing skills kept him stationed in Hawaii. Returning to Laramie, he worked for years as a bartender at the Fireside and later Crown Liquors. He "retired" from bartending and became a custodian at Wyoming Hall until his second retirement in 2016. Bill never married, but had 21 nieces and nephews whom he loved and cared for as his own. During his bartending days and his time at UW, Bill met many of the friends he still has today.  He was a devout Catholic and was a member of St. Laurence and St. Paul's Newman Center in Laramie.  Bill was a fixture in Laramie, and was often seen walking with his long beard blowing in the wind until he shaved it when the Wyoming Cowboys finally won the Las Vegas Bowl in 2004. He was a true and lifelong Wyoming Cowboys and Cowgirls fan. He was known for his sharp, intelligent wit and always reminded everyone to "love each other more." Bill was preceded in death by his parents, his sister Dorothy Person and her husband Sonny, his brother James Finnerty, his nephew Dan Finnerty, great-nephews Seth Person and Dave Finnerty and great-great nephew Josh Gleave.  He is survived by his sister-in-law Judy Finnerty and 20 nieces and nephews:  Pat Finnerty, Joe Finnerty, Becky Finnerty-Beach (Doug Beach), Jenny Rardin (Tom), Sara Finnerty (Richard Belgard), Liz Foxley (Ryan), Cyndy Gleave (Chris), Rick Person, Chris Person (Terri), Joseph Person (Debbie), Oley Person, Peggy Merchant, Jude Person, Mark Person (Debbie), Katy Boname, Luke Person (Leanne), Matt Person (Karen), Molly Amen-Peterson (Rolf), Dan Person, and Ann Person (Hector Pop). He is also survived by great nieces and nephews, great-great nieces and nephews and even a great-great-great niece and nephews. He is survived by more friends than can be accounted for, but they know Willy's love for them. 
Visitation will be from 2-4 p.m. Monday, March 22nd at Montgomery-Stryker Funeral Home. Vigil Service will be at 6 p.m. Monday, March 22nd at St. Paul's Newman Center. Mass of Christian Burial will be at 1:30 p.m. Tuesday, March 23rd at St. Paul's Newman Center. Inurnment will be at a later date at Olivet Cemetery in Cheyenne. A celebration of Willy's life is planned at the Elks Lodge in Laramie on a date to be announced.  Donations may be made to a charity of your choice, the Cowboy Joe Club, St. Mary's School, St. Paul's Newman Center or Hospice of Laramie in Willy's name.