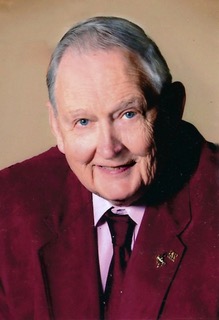 William (Bill) Laycock
Born March 17, 1930 in Fort Collins. He was raised on a ranch northeast of Cheyenne and in Laramie. He attended Laramie High School and University of Wyoming (UW) for his B.S. and M.S. degrees under the Army ROTC program.
While attending UW he met Charlotte Pulscher at a Square Dance. He was leaving for the Korean War (where he served as a Lieutenant) in a few weeks, and they were engaged within 6 months while he was away. They were married on June 19, 1955, in Laramie shortly after his discharge from the Army. They moved to New Jersey after the wedding where Bill received his PhD from Rutgers University. During their marriage they lived in New Jersey, Idaho, Utah, New Zealand, Colorado and eventually settled back in Laramie.
With his education in Range Management, he worked for the U.S. Forest Service and USDA before retiring early from the Government. He then became Head of the Range Department at UW. It was during this time that he started a rangeland consulting business, consulting on many rangeland projects in the mountain's out west and in Argentina. He was also an external examiner for 3 years for the University of Nairobi's Range Department, traveling to Africa to ensure exam integrity at the University. He was well regarded in the Range Management field and received many awards and served on many Government Boards.
Besides his family and work his other passions were rodeo and travel. Bill attended the National Finals Rodeo with Charlotte for over 30 years, and attended countless Little Britches, High School and College rodeos thru the years. In addition, he was a Rodeo Announcer, Advisor for several Rodeo College Programs (including UW) and served on the College Rodeo Board (NIRA). Bill and Charlotte also traveled frequently including faraway places like Kenya, Switzerland, Ireland, England, France, Nova Scotia, Australia, Greece and the Antarctica.
He is survived by, son Cody Laycock (Rhetta) and grandsons Bill and Shane Laycock and daughter Donice Wendeln (Tim).
The funeral will be held at held at 11:00 a.m. Saturday, April 23, 2022 Montgomery-Stryker Funeral Home in Laramie.  For those that wish to donate in his memory please send donations to the Cathedral Home for Children, 4989 N 3rd St., Laramie Wyoming 82072 (800-676-1909).