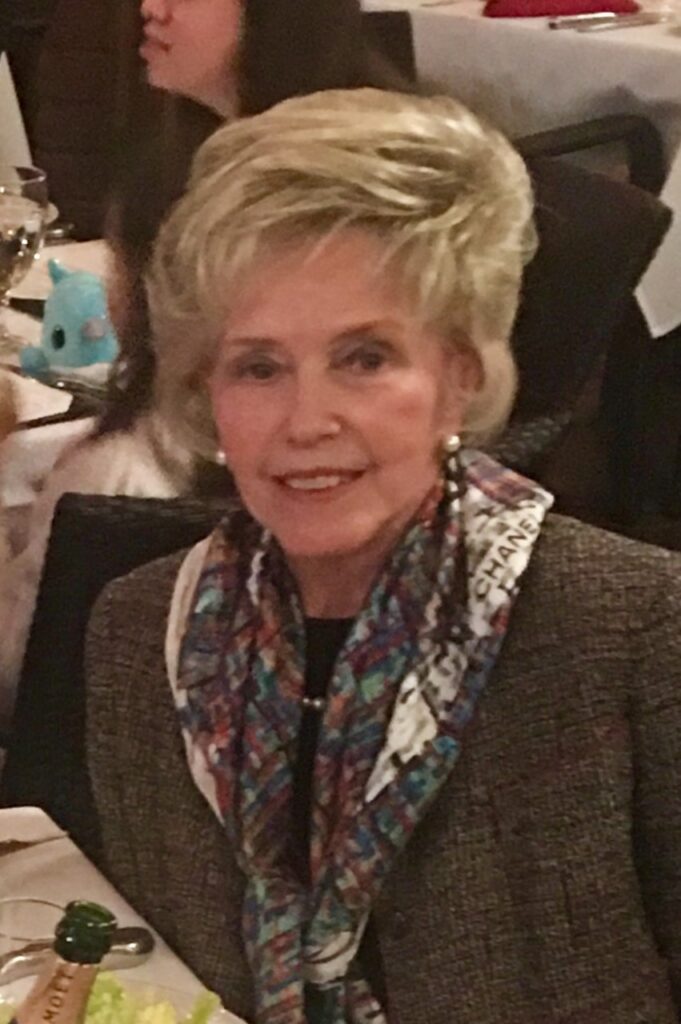 On March 12, 2023 Verna June Adams Kilkenny passed away peacefully at home in Palm Springs, CA surrounded by her loved ones.
June (Junie) was born on February 7th, 1935, to Eileen Jackson Scott and Vernon Scott in Hanna, Wyoming.
Growing up June touched the lives of many as a small-town Medicine Bow girl, and a star basketball player. June was a stunning model in Salt Lake City, UT and Denver, CO. During her time in Salt Lake City, June attended a catholic high school where she met her late husband Jack Kilkenny (Boise, ID).
As an entrepreneur, June could be found at The Historic Virginian Hotel in Medicine Bow, WY, or one of her beauty salons in Laramie, WY. As a grandmother, June spent time with her grandchildren in Steamboat, CO skiing, along with many holidays spent at her Boise, ID home that were filled with traditions and good memories.
June was a generous supporter of the University of Wyoming, the Boise Ballet, local youth organizations and sports. June was well known throughout the communities she lived in for her kindness, servant heart, smile, and ability to light up any room. Gifted as a hostess at many glamorous events and social engagements; June will be remembered for her signature style, flair, and sparkle. June fulfilled her love for travel and voyages around the world. Time on a cruise with her friend Mrs. Blackstead was always a favorite.
June loved The Lord, and her family and friends. Most of all she loved being a grandmother and Great Grandmother. June was a beautiful daughter, mother, grandmother, great grandmother, aunt, cousin, and friend. June will be dearly missed for her true passion of life by all who knew her. She would tell her Grandchildren she "loved them a bushel and a peck and a hug around the neck".
She is survived by, Douglas Blackstead, her longtime companion and caregiver; sons, Vernon Scott (Vickie), and Rock Scott Morgan (Cara); step children, Karla Denzin and Charles Morgan, John Adams, Lynn Adams, Jeff Adams, Kelly Kilkenny, Sean Kilkenny, and Tim Kilkenny; daughter-in-law, Alicia Morgan; grandchildren: Zack Scott, (Stephanie), Rene, Josh Scott, (Teira), Jeremy Johnston, (Rachel), Brandee Herrera, and Ashlee Martindale; great grandchildren, Aaron, Brandon (Hannah), Addison, Noah, Aiden, Liam, Declan, Demaryius, Embree, Taylar, Avery, Harley, Jaycee, Payton Stuart, Lawson Herrera, Morgan, Memphis, and Monroe; and great -great grandchild, Sophia Scott.
She is preceded in death by husband, Jack Kilkenny; parents, Eileen Jackson Scott and Vernon Scott; brother, N.H. Scott; daughter, Diane Morgan; and Arvid Aho, John Morgan, John Hunt, Bob Adams, Lynda Morgan, and Tobey Morgan.
Services will be held at 10:00 a.m. Saturday, June 24th at Saint Paul's Newman Center Laramie WY. Burial will follow at Greenhill Cemetery.