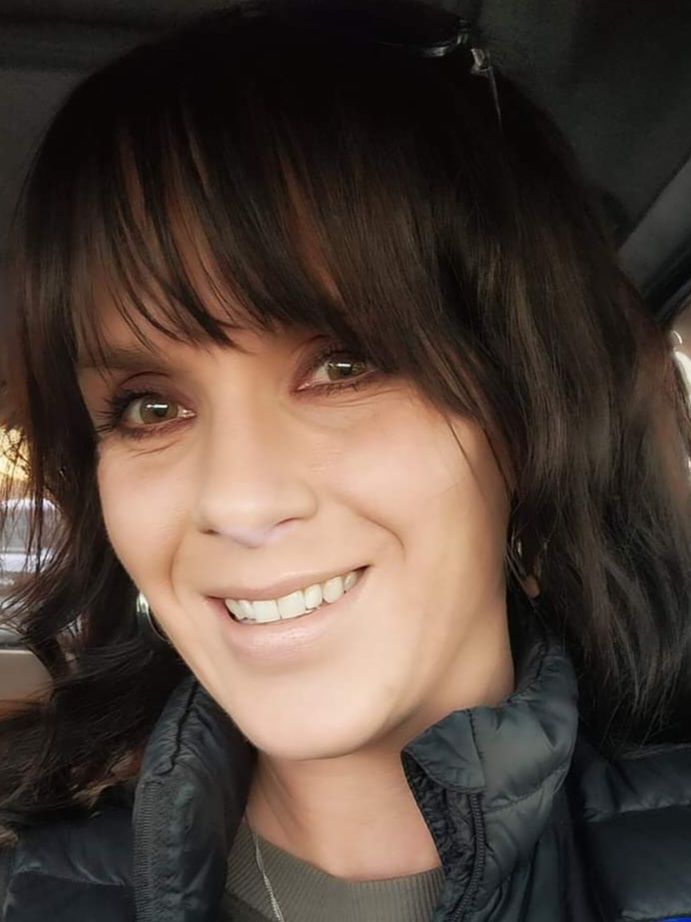 Vanessa Živilė Reilly, 43, of Laramie peacefully left the earth and gained her angel wings on May 11, 2023. She was born July 3, 1979 to Michael Reilly and Rimvyda Valiukėnas (then Reilly) in Laramie, Wyoming, joining her big sister Genevieve. Vanessa spent most of her childhood in Laramie, where she attended St. Laurence, Laramie Junior High, and Laramie High School. While young, Vanessa, her sister, their dad, and dog Tippy spent many winter weekends at their condo in Steamboat, Colorado and many summers living on their boat at Flaming Gorge and later at Lake Powell. Childhood summers with her sister Gen and their dad also involved driving to Las Vegas each year, where Vanessa was fascinated by the performers at Circus Circus, and Disneyland, where they once rode Space Mountain until the park closed! Childhood adventures with their mom, and later their other siblings, included trips to Chicago to visit family, and no trip was complete without stopping at Shedd Aquarium and/or going to a baseball game. The girls gained a brother, Steve, when their mom and his dad got married. The three of them found plenty of common interests, from parachute toys that mysteriously disappeared to playing Nintendo together. In 1990, they welcomed their sister Elyssa. Vanessa, who always loved dolls and children, loved spending time with Elyssa and especially enjoyed dressing her up and styling her hair.
When Vanessa was 13, she moved to Costa Rica with her dad and their dog Tippy. She attended an international school there and made several lifelong friends. According to her friends, she was fun and apparently pretty influential because she got them dressing like her in boxers and big, baggy t-shirts. When extended family members joined them in Costa Rica for a family reunion, Vanessa surprised everyone by driving barefoot and dodging potholes, a section of a washed-out bridge, and some amazing wildlife in the road. Vanessa and Gen last visited Costa Rica in 2011, where Vanessa enjoyed connecting with many people she knew, ziplining, and eating plenty of gallo pinto, but she was less fond of the jellyfish stings and sunburn she got on the first day.
Throughout the years, Vanessa came back to Laramie between each new place, which included living and working in Lakewood, Colorado then later Sheridan, Wyoming, where she also made many treasured friends. In 2012, Vanessa reconnected and fell in love with Billy Pine after having first known each other from living in the same Laramie neighborhood as kids and attending the same elementary school (but different grades). In 2014, they welcomed their first child Kaysen. In 2015, their family grew again when their second son Davin was born. Vanessa had always loved kids and was a fun and devoted aunt to her nephews and nieces, so it was no surprise that she adored being a mom. She enjoyed taking her boys on fun adventures. They spent many happy summers at Glendo, where some of her ashes will be spread so everyone can visit her in a place she had loved since she was a little girl.
Vanessa was preceded in death by her father Michael Reilly in 1996. It may be comforting to her family and friends to know she has now been reunited with her dad whom she missed very much. Vanessa was also preceded in death by her grandparents Ken and Marge Reilly of Cheyenne, WY and Mečys and Eleonora Valiukėnas of Chicago, IL; brother-in-law Dale Vogele of Laramie; uncle Rob Reilly of Cheyenne, WY; and cousins Missy Relyea of Eugene, OR, Colette Tisdahl of Chicago, IL, and Madisen Price of Thermopolis, WY.
Vanessa is survived by her long-time partner Billy Pine and their two sons Kaysen and Davin Reilly-Pine of Laramie; her mother, Rimvyda Valiukėnas of Laramie; sisters Genevieve Reilly and Elyssa Dreher, both of Laramie; brother Steve Dreher (Annie) of Cheyenne; Steve and Elyssa's father Dennis Dreher of Loveland, CO; nephews Braden Reilly and Ezra Dreher; nieces Brielle and Iris Dreher; the Pine family: Julius and Lois of Laramie, Larry Pine of Laramie, Peggy Pine of Longmont, CO, and Adrian Gillen of Laramie; and many much-loved aunts, uncles, cousins, and dear friends.
Services for Vanessa will be held at St. Paul's Newman Center on Wednesday, May 24th at 10:30 a.m. For those who cannot attend in person but wish to pay their respects, a livestream will be available at https://www.youtube.com/watch?v=ihDi7UGS0-Q.
Graveside services will be held at Greenhill Cemetery on Thursday, May 25th at 2:00 p.m. Guests should meet at Montgomery-Stryker Funeral Home at 1:30pm to accompany Vanessa on her last journey.
In lieu of flowers, donations in Vanessa's name may be made to Volunteers of America Northern Rockies, www.voanr.org, whose staff provided her with much love and support over the years. Contributions are also being accepted to support Vanessa's boys through GoFundMe, https://gofund.me/d23a3e23, or contact Vanessa's mom or sisters for details to donate at UniWyo Credit Union.