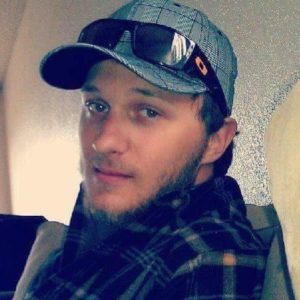 Tyler Bryce Barber, 24, of Laramie, died tragically on October 4, 2016.  He was born in Cheyenne on April 2, 1992 to Clinton Barber and Chanda Cook.
Tyler was a true Wyoming man who loved all outdoor activities and was an avid hunter and fisherman.  He graduated from Rock River High School in 2011 where he lettered with the basketball team and was an active member of the FFA.
Tyler worked with both wind generation and the oil field industry.  His true passion was being an oil field roughneck.  He worked for M & M Well Services for the past several years where he was proudly promoted from floor hand to operator.
Tyler is survived by his sister, Ashton Barber; his father, Clinton Barber; his mother, Chanda Stoops; his numerous other family members; his partner, Kass Disney and their dogs, Woodrow and Gus; and too many friends to count.
A celebration of life hosted by Tyler's grandparents will be held at 3:00 p.m. Sunday, October 9, 2016 at the Holiday Inn's Banquet Room, 204 South 30th St. Laramie, WY.
In lieu of flowers don't vote for Hillary Clinton!