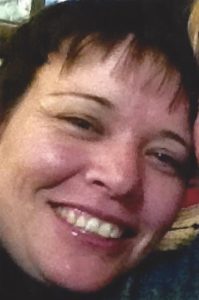 Tracy Lynn Han was born in Laramie Wyoming on May 5th, 1970. Tracy lived in both Laramie and Cheyenne until she was 15.
Tracy has lived in Texas where she joined the Army and found her love of nursing. She moved to California where she pursued getting her nursing license. While attaining her nursing degree she had her two amazing sons, Nate and Seth.
Wyoming has always been her home and she moved back to Laramie to regain her sense of self. She enjoyed her time working at Laramie Care Center and loved all her residence there and they loved her. After making a decision of moving on, Tracy started working for Spring Wind and she of course being the kind spirited soul she was, she loved working with all the residence there.
Tracy loved the kind of music she could dance to as well as enjoyed a good Rave every now and again. She loved all the amazing support she got from her wonderful Aunt Janet and Uncle Guy, our wonderful grandparents Mil and Marge, her Uncle Nick and Michelle, Tracy's cousins Shawnn, Jerrod, Casey, Todd, and Matt. Her sister Shannon and nephews Trevor and Gavin and her close friends.
For those that would like to join Tracy's family in celebrating her life a Celebration of Life will be from 2-4 p.m. Thursday, July 23, 2020 at the Black Kilt, 1622 Grand Avenue Suite E.