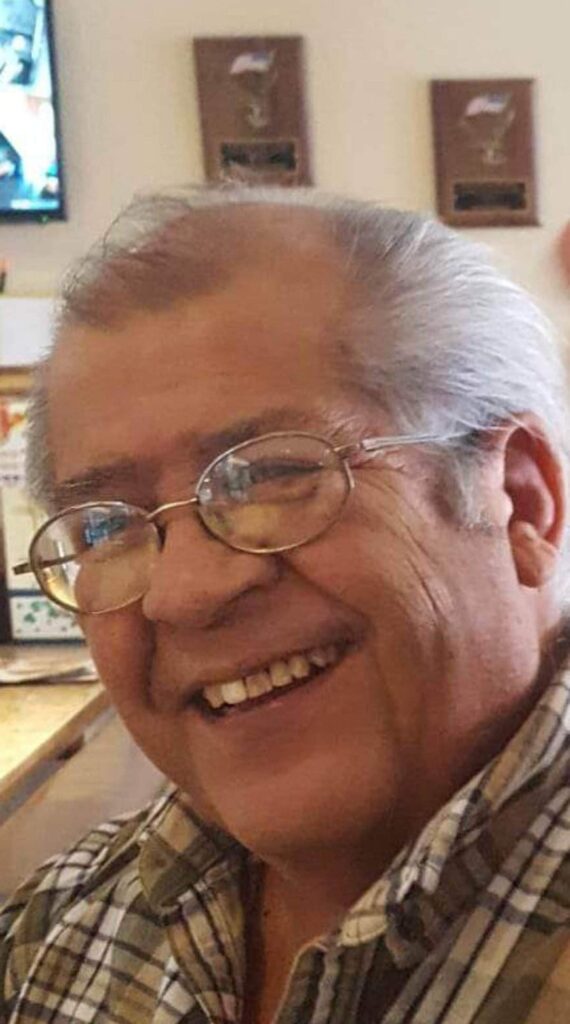 Theodore Richard "Rick" Pena, 75, of Laramie, passed away on Sunday, February 5, 2023 at Medical Center of the Rockies in Loveland, CO. He was born December 1, 1947 to Epemeno "Pima" and Soledad "Sally" (Rodriguez) Pena in Laramie ,WY.
Rick grew up and graduated high school in Laramie. He worked and retired from the Union Pacific Railroad.
He enjoyed being outdoors fishing and camping.
Rick enjoyed life and appreciated his friends. He was a member of the Fraternal Order of the Eagles and served as president.
He is preceded in death by his parents, Pima and Sally Pena; sister, Thelma Pena; and brother, Steve Pena.
He is survived by his wife, Kim Atkinson-Pena of Laramie; his children, Steven Pena, Annette Pena, Nathaniel Pena, and Casey Atkinson; numerous grandchildren; several great grandchildren; and many nieces, nephews and cousins.
Vigil & Rosary Service will be at 6:00 p.m. Thursday, February 16, 2023 at St. Laurence O'Toole Catholic Church. Funeral Liturgy will be at 10:00 a.m. Friday, February 17, 2023 at St. Laurence O'Toole Catholic Church. Interment will follow at Greenhill Cemetery.