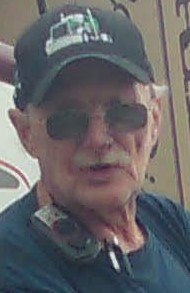 Terry L. Miner, 69, passed away peacefully on April 1, 2019 in Laramie.  Terry was born April 9, 1949 in Portland, Oregon to Walt and Winnifred (Moore) Miner.  He graduated from Benson Polytech HS majoring in automotive technology.  He married Susan Hinzman and began his family in 1968.  Relocating to Lebanon, Oregon, he worked in the wood products industry.  During this time he attended a community college and OSU earning a BA in Education and certification as an EMT/Paramedic.
Moving his family to Laramie, WY in 1979 he worked in the automotive industry, as a Lead Instructor for WyoTech as well as other concurrent teaching positions.  He ran a few automotive repair shops through the years finally starting and building up Miner's Auto Service. In November of 1993, Terry married the love of his life, Colleen Beal.  They happily shared his love of the great outdoors, the life-style he found in Wyoming, their great love for their numerous dogs and the time they could spend at their cabin.  Terry was a proud member of numerous fraternal organizations including the Masons, the Shriner's and the Independent Order of Odd Fellows.
Terry is preceded in death by his grandparents; parents; and a special cousin Winnie Stevens; and his ex-wife.
Terry is survived by his wife, Colleen, daughter, Tallia Maly (CO), daughter, Kelly Taylor-Miner (OR), brother, Don Miner (OR), and sister, Robyn Guice (Laramie).  He is also survived by his grandson, Titus Coleman (CO), nephew, Matt Miner (OR), niece Sheree Nuss (CO), and numerous nephews and great nephews and great nieces.
Terry's service will be at 1:30 p.m Friday, May 24th at St. Matthew's Cathedral with Reverend Dick Naumann, officiating.  Interment will follow at Green Hill Cemetery.
A reception will follow at the Odd Fellows Lodge (431 S. 21st St).
Memorial donations may be made in Terry's name to Shriner's Hospital for Children.