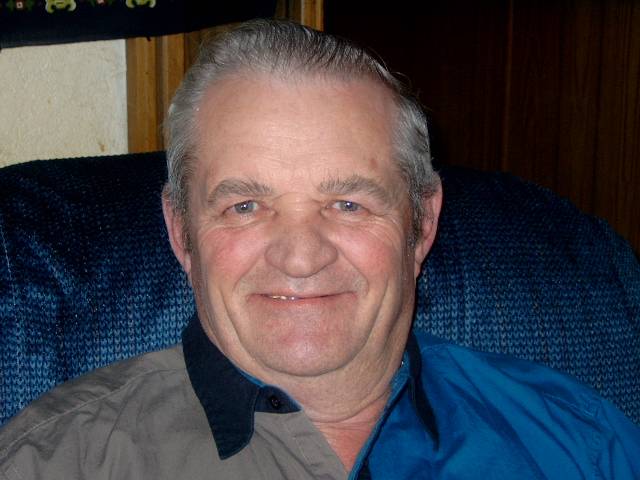 Terry Edward Niswender Sr. was born on November 2nd, 1947 in Cheyenne, Wyoming. He passed away Friday, August 26th at Wyoming Medical Center in Casper, Wyoming. Terry was the oldest of six children born to Harold Niswender Sr. and Loretta (Mole) Niswender. He grew up primarily in the Cheyenne area, but also had residences in Laramie, Remount, and Thermopolis, Wyoming. In high school, Terry delivered for the Cheyenne Bakery. Terry married the love of his life, Carey Ann (Fisher) and they welcomed 5 children to this world. Terry Jr., Thomas, Patricia, Bobbie Jo, and Jeffary.
Terry worked on ranches in the Cheyenne area and then joined the family trade and picked up his trowel and became a Brick Mason. Terry worked for numerous Masonry contractors in Cheyenne and Laramie and for a period of time owned his own Masonry company, "Twin Mountain Masonry".
Terry loved his family and loved camping, fishing, and hunting in the mountains of Southern Wyoming. He especially loved having his family with him and teaching them his hobbies. His favorite memories were of the large family gatherings on Pole Mountain and at Hog Park where they would make large family meals and everyone enjoyed the time together.
Terry loved being a father and watched as his children each married their spouses and brought his 10 grandchildren into this world: Tiffanie Aguilar, Michael (Niswender) Shepherd, Thomas Haagensen, Mystee Haagensen, Mariah Haagensen, Atussa (Niswender) Lively, Talena (Niswender) Runner, Jeramie Aguilar, Emerald Niswender and Beth Niswender and two great grandchildren: Armani Aguilar, and Tegan Aguilar. He loved the time he got to spend with his family, and at birthdays and Christmas there was always a full house and lots of good food and great stories shared.
Terry was very close to his siblings and they often got together for trips and family gatherings. After Carey passed away, Terry met and married Colleen (Arterbery), and in his last years, he moved to Thermopolis and lived near his youngest daughter and her family.
Terry is preceded in death by his parents, Harold and Loretta, his younger brother Jimmy John, his wife Carey, and his infant son Thomas. He is survived by his wife Colleen, his children Terry Jr. and Laura, Patricia and Rob, Bobbie Jo and Kieth, Jeffary and Tammy. His grandchildren, Tiffanie, Michael, Thomas, Mystee, Mariah, Atussa (husband Richard), Talena (husband Jordan), Jeramie (wife Ashton), Emerald and Beth, and two great grandchildren, Armani Aguilar, and Tegan Aguilar. His siblings, Virginia (Niswender) & Carl Bade, Harold Niswender Jr., Billie Jo (Niswender) & Mike Raneri, and Tammy (Niswender) & Darryl Paul and numerous nieces and nephews and extended family.
Memorial service will be held at 11:00 a.m. Saturday, September 3, 2022 at Montgomery-Stryker Funeral Home. Honorary pallbearers are Michael Niswender, Thomas Haagensen, Jeramie Aguilar, Trenton Wood, Kyle Christensen, and Johnathan Bolton. In lieu of flowers, the family requests that donations are made to Albany County 4-H for the Niswender memorial fund.