Tammy Anne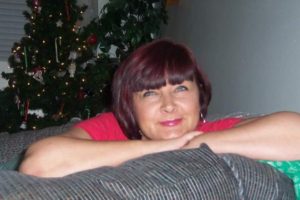 Nosse, passed away Monday August 15th 2016 at Rawlins Memorial Hospital. She was born November 17th 1966 to Suzanne Sweger in Vallejo, CA.
Tammy was a loving, caring mother, she lived her life every day to please the Lord. She loved the mountains; camping and fishing were two of her favorite things to do. Tammy had a beautiful, caring soul and made friends easily wherever she went and no matter what she was always trying to help those in need. She had many passions, she loved to hunt and her life-long dream had always been to one day go to Italy. She loved being a grandma and always said her grandchildren were the loves of her life.
Tammy is survived by her two sons Matt Blaney and Steven Blaney, her two daughters Catherine Nosse and Chrysta Myers, her daughter's in law Julia Blaney and Amanda Blaney and her son in law Andrew Myers as well as her four soon to be five beautiful grandchildren.
Tammy's memory will live on always and she will be deeply loved and missed. Her family will be holding a memorial service Wednesday, August 24th at 11:00 am at First Christian Church located on 2130 E. Garfield ST in Laramie Wyoming.