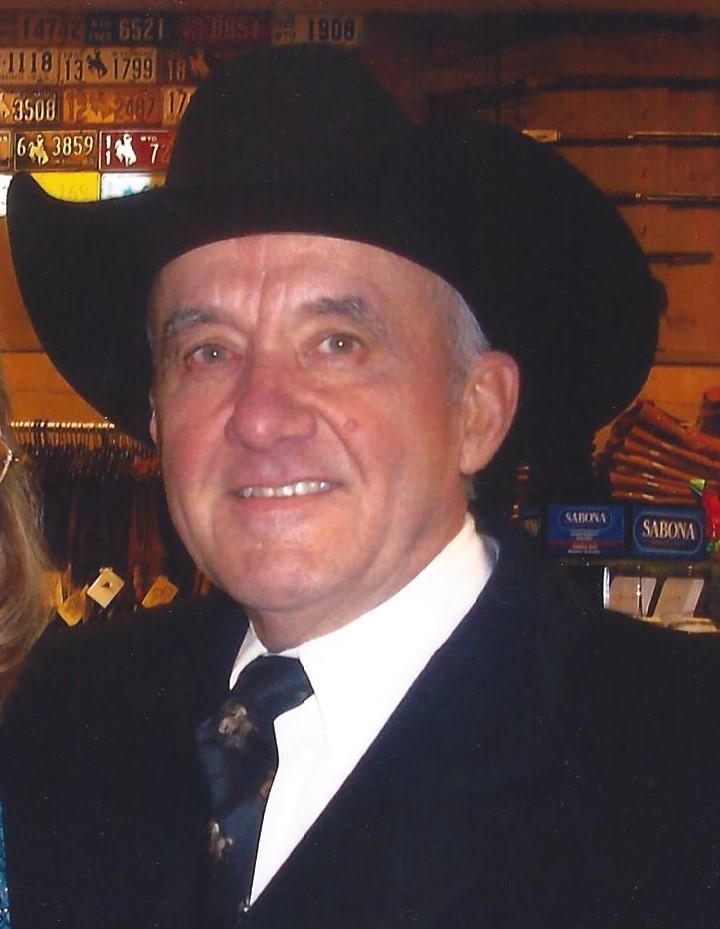 Steven Wayne Martindale was born on February 8, 1950 in Ft. Bragg, N.C. to Olive Lorene and Floyd Milo Martindale. He passed away in Laramie, Wyoming, on July 24, 2021.
Steve had a bigger-than-life personality, a wonderful sense of humor and he loved connecting with others. He had a passion for music which he shared by playing his guitar and singing songs for many.
As a young boy he spent summers on his Grandma and Grandpa's Minnesota farm with his Mother and many of his six siblings. He worked at a furniture store in Rawlins, WY where he learned the value of having a work ethic. In his High School years he worked at Johnny Heward's ranch in the Medicine Bow area and lived in a sheep wagon during the summers. He was also an excellent cross-country runner who loved running 15 to 30 miles at a time.
After his Anny service he planned on taking a nice long vacation before deciding on a career path. UPS called him the next day and offered him a job as the first UPS driver in Southern Wyoming. He lived in Rawlins at the time and drove to Laramie each morning to meet a feeder truck and then proceeded to deliver all of Laramie, Rock River, Medicine Bow, all the ranches in between as well as Jeffrey City, Baggs and all outlying areas before heading back to deliver Rawlins before calling it a day; only to repeat the same process the next day. Each day he worked close to 18 hours. He begged his boss to get him some help to no avail. After a year of this grueling schedule he quit and they hired 3 drivers to replace him.
Steve's first son, Kris Daniel was born in 1974 during his first marriage. Steve and Kris enjoyed special times together with camping, boating and trips to C.olorado and California where they visited Disneyland. Kris brought Steve great joy!
Steve experienced a horrible accident in 1976 while working for Union Pacific Railroad, an accident he wished had never happened. But as a result of the accident he met his wife of 42 years, Joan. He was hospitalized for months in Denver and she was the TV lady. As she walked by his room one day, he hollered at her, "Hey, TV Girl, get your butt in here." She wasn't too impressed by that comment, but went in and rented him a TV. A friendship developed and she would run errands for him and buy him pizza for dinner over the next 6 months. From there they have had many amazing adventures together. From a 3 week trip to Alaska while he was still ori crutches to Christmases spent in Phoenix. Joan and Steve were married on January 3, 1979 at the Little White Wedding Chapel in Las Vegas, Nevada. A very dear friend told them that she got married there and that their marriage would·last forever if they did the same. Pauline had some very good advice for the young couple.!
Steve and Joan moved to New Mexico in l985·where their son Jeff was born in 1986. Steve took a break from work for 2 years to play golf with Daddy Jim and Grandpa Willie. i-Ie then worked as a Customs Agent on the border when they moved to Arizona. From there this work adventure took them to Calgary's airport in Alberta, Canada for 3 years and Steve then decided he no longer wanted to work for the.government, so they.moved back home to Laramie and opened Martindale' Western Store. This was the fulfillment of a dream of finding western shirts with the right proportions for Steve's body.
From a young age bis identity was always as a cowboy, which may have developed from his Mothe:r:'s love of John, Wayne and the fact she named her son Steven Wayne.
After Jeff was born they all enjoyed family trips and outdoor experiences. Memorable for Jeff is Steve reading Calvin and Hobb.es to him nightly amd watching movies together so often that they could quote the character's lines forever. Jeff and Steve both shared a good sense of humor and had similar personalities, as well as a shared talent for music.
Steve loved playing his guitar and singing cowboy songs for bis friends. His happy place was his cabin in the Snowy Range. He helped fight two forest fires during a mandatory evacuation. His heart was as big as they come. Steve was always ready to help family, friends, neighbors and even those he did not know. He had a great sense of humor and was an expert at telling stories; most true, some were embellished a bit, OK, some were embellished a lot. He enjoyed hunting with his friend Jeff Thompson b(lfore he passed away in 2004. When they went out together they would take cigars, binoculars, guns and one bullet, just in case they saw a doozey. They never came home with an animal or any extra cigars. Recently he enjoyed hunting with his buddies Tom and Steve. He was also a charmed fisherman who could catch fish when nobody else could. When he went out with Joan she always caught the biggest fish and he always congratulated her. Their son Jeff will need to be her new fishing partner as Steve always removed the fish from the line for Joan, and this is not something she is interested in learning how to do.
After 25 years of marriage, Joan made a comment that it was beginning to be difficult to figure out what to cook for dinner. Steve offered immediately "You have cooked for 25 years and I will cook for the next 25 years." Afew weeks later he said, "Darn I think I could have gotten by with a shorter contract." Joan replied, "Sorry you have already agreed to 25 years." He became an excellent chef for
Joan and others which was a wonderful gift to all, bJJt now has escaped 8 years on his contract. Steve and Joan started Martindale's Western Store in 1995 and it has become a highly respected establishment in Laramie and Joan plans to continue in that path. He attended the University of Wyoming and had a degree in Anthropology and Archaeology, and also authored many published academic papers. Steve had previously served in the U.S. Army and was a member of the American Legion, Moose Lodge and a lifetime member of the local Elks Chapter and the N.R.A.
Steve was preceded in death by his Grandparents, his Parents, and his brother·Ron. He is survived by his wife Joan, sons Kris and Jeff; siblings Dave (Deb), Peggy (Lee), Linda, Lori and John (Beda) ,md numerous nieces and nephews, aunt, uncles and many cousins.
Steve also had numerous "honorary" daughters, many of whom worked at the store with him. Jamie, Amamda, Katie, Chandy, Landi and Alicia were some of the many special "girls", as well as Shari who was like the favorite sister. Adear family friend, Georgene, used to call Steve a "rough, tough cream puff" which fit him to a "T".
The memorial service will be held on August 12, 2021 and 2:00 PM at the Albany County Fairgrounds Activity Building with a reception to follow. A memorial fund is being established with more details to follow.