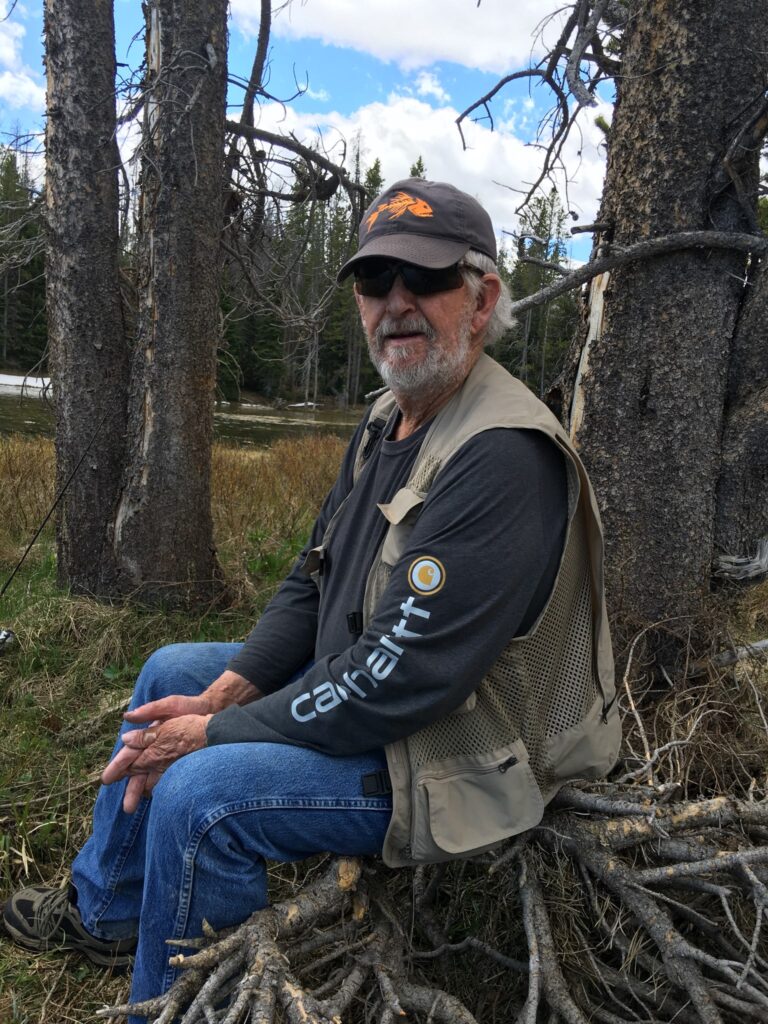 Steven (Steve) L Fisher, 73, of Big Piney, Wyoming, passed away on March 1, 2022, in Laramie, Wyoming with the support and love of his family after a courageous battle with lung cancer.
Steve was born on April 13, 1948, to Kenneth J Fisher and Illa Anderson Fisher in Idaho Falls, Idaho. From an early age, Steve had an adventurous spirit and a passion for the outdoors.
Growing up in Rigby, Idaho, he spent his days with his brothers, Dennis and Richard, and sister Lynda riding bikes, sleeping under the stars, swimming in the canal, and raiding the neighbors' apple trees and gardens. He always had a love for animals and enjoyed raising rabbits and pigeons. Hunting and fishing were to become his lifelong passion.
Steve graduated from Rigby High School (Rigby, Ida.) in 1966, and in 1969 he met Sharie Woolf. A short six months later, they married and started a family together. They were blessed with five children, Jennifer, Shanna, Jory, Joanna, and Steven.
In 1972, Steve and Sharie moved to Pinedale, Wyoming where Steve worked as an electrician. In 1977, they moved to Big Piney, Wyoming where he continued to work as an electrician and earn his Journeyman's License. Eventually, he began a career with ExxonMobil working as a lease operator. Steve was never afraid of hard work, and when he retired in 2010, he worked as an Emergency Medical Technician (EMT) with Sublette County Rural Health Care District Emergency Medical Services (Sublette EMS). He treasured the lasting friendships he found with his co-workers at both ExxonMobil and Sublette EMS.
Steve was a loving and supportive father who enjoyed family adventures in the mountains surrounding Big Piney. Today his legacy lives on as his children and grandchildren continue to share his love of the outdoors.
Even though Steve and Sharie divorced in 1990, they were committed to putting the family first and remained very close friends. Throughout his illness, Sharie served as a loving caregiver and dedicated much of her time to supporting and caring for Steve.
Steve's love for the community of Big Piney cannot be overstated and he was humbled by the commitment and support of his many friends throughout his illness.
Steve is survived by his daughters, Shanna (Wes) McMullen, Joanna (Woody) Lewis and sons, Jory Fisher and Steven Fisher; grandchildren Justis Fisher (Jory), Ashlynn and Caleb Petersen (Jennifer), Dallin Peterson (Jennifer), Raleigh, Alex, and Hunter Fisher (Joanna), and Dylan and Tatum McMullen (Shanna); brothers Dennis (Cheryl) Fisher and Richard (Lori) Fisher, sister Lynda Fisher (Kim Petersen) and ex-wife Sharie Clark (Roger).
Steve was preceded in death by his daughter, Jennifer Peterson, son-in-law, Doug Peterson, grandparents, and parents.
"A Celebration of Life for Steven L Fisher" will be held in Big Piney in the Summer of 2022. In lieu of flowers, please donate in his memory and to his name at the IMH Cancer Center of Laramie at 255 N 30th St, Laramie Wy 82070.