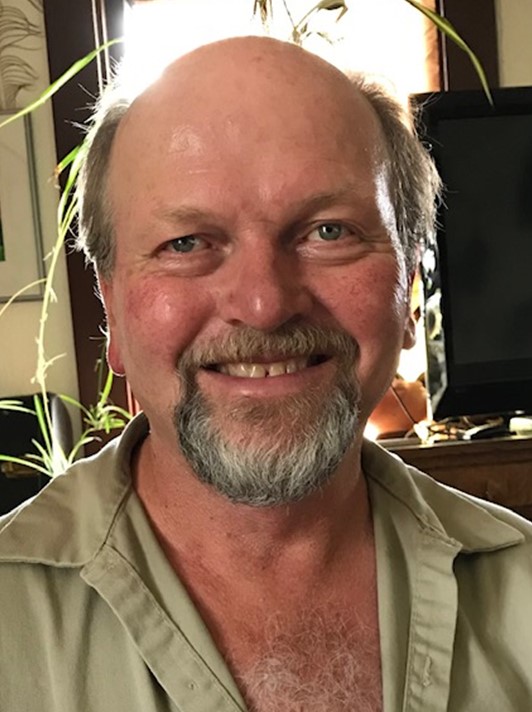 Scott J. Schneidervin, 61 slipped away Sunday October 24th at home in Laramie ending an epic battle with blood cancer.
Born in Salt Lake City November 6, 1959 to Roy W. and Margaret A. Schneidervin. The youngest of six children, Joyce Wald (Keith), Susan James (Chuck), Anita Maybe (Willis), Gayle VanWagoner (Mark) and Roger Schneidervin (Ann).
Scott graduated high school iS.L.C. in 1978 and entered the work force as a laborer then a roofer. He married his high school sweetheart Jenny on June 28th 1980.
In 1989, he began his 34 year long career with a three year J.A.T.C. apprenticeship, he "turned out" a journeyman, then became a master electrician. Always a proud member of local 354.
In 2003 he took a maintenance position with U.W. he stayed for 18 years.
Scott loved his family above all, his daughter Carly was truly his pride and joy.
He loved and shared his passion for all things outdoors including hunting, camping, fishing, riding his motorcycle, playing guitar, mountain man rendezvous, traditional hide tanning, his work, fun and whiskey.
Scott is preceded in death by family, friends, and beloved pets.
He will be so sorely missed by Jenny, his wife of 41 years, his beloved daughter Carly and her husband Zach, his dear siblings, in-laws, nieces, nephews, friends, and colleagues.
As per his wishes, a memorial in the Snowy's will planned at a later date.
Go to www.montgomerystryker.com to send condolences or to sign the online guestbook.