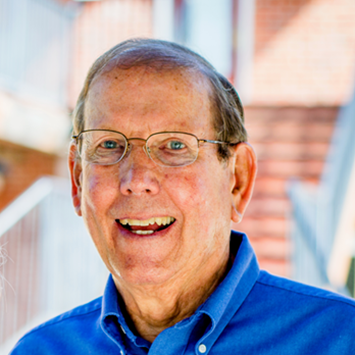 Samuel George Taylor, husband of Jean (Thomas) Taylor for 55 years, son of Gerwin Taylor and Carol (Humphery) Taylor, father of Greg Taylor & Julie Bansal, grandfather to Dakota Taylor, Milan Bansal and Ahana Bansal, passed away at his home on May 23, 2021 in Laramie, WY. Sam wanted everyone to know that he died of metastasized olderitis and that he was fortunate to have lived a very long and good life with freedom to live it "my way." His passing is not something to be mourned about.
Even before Sam could barely talk, he wanted to be a Chemical Engineer like his dad. He earned his Bachelor and Master degrees in Chemical Engineering from the University of Idaho and his Doctorate in Industrial Engineering from Arizona State University. Sam worked for Esso Research for 2 years in Florham Park, NJ; 2 years in London for Esso Europe and 5 years in Houston, TX for Exxon Chemical. In 1978, Sam followed his new dream of teaching in the Rockies and accepted a job at the University of Wyoming, College of Business. His areas of interest were Operation Research, Decision Science and Inventory Control and Planning.
Sam's hobbies included photography, cross country skiing, reading and learning new things. Sam did everything early and retired at the age of 59. Upon retiring Sam and Jean enjoyed traveling in their camper especially in the mountains.
Sam was preceded in death by his parents; brother, Jerry Taylor; and nephew Kurt Woodward. Sam is survived by his wife, children, grandchildren, sister-in-law Yvonne Taylor; sisters and brother-in-laws Leanne Ruesch and her husband Richard, Judy Woodward and her husband Arlen; son-in-law Yash Bansal and numerous cousins, nieces and nephews.
Per Sam's request, there will be no services.  The family has had a private memorial celebration.  Memorial donations may be sent to Interfaith-Good Samaritan, The Laramie Soup Kitchen or charity of your choosing.