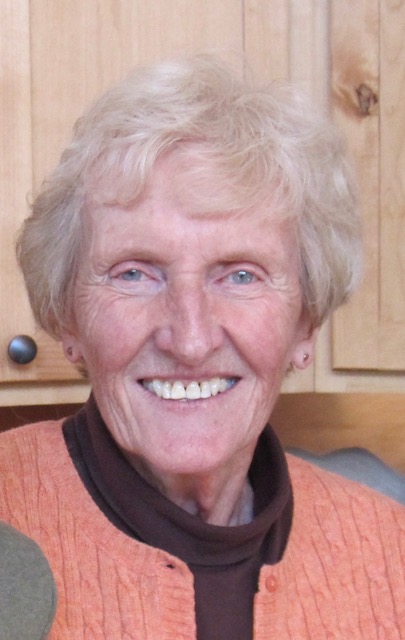 Sally Joan Wilson Young, 90, peacefully passed away on May 28, 2021, in Laramie, Wyoming.
She was born to Erma (Alexander) and Glenn T. Wilson Feb. 20, 1931, in Rocky Ford, Colorado.
The family moved to Greeley, Colorado, where her father was superintendent of schools, later becoming the executive director of the Colorado High Schools Activities Association in Denver.
She graduated from Greeley High School in 1949 and attended the University of Colorado before transferring to Colorado State College of Education (now the University of Northern Colorado) where she received a bachelor's degree in elementary education.
She was recruited by the Oxnard, California, school system and taught kindergarten and second grade for four years.
She met her future husband, Bill Young, an Air Force lieutenant stationed at Oxnard Air Force Base. They were married August 28, 1957, in Denver. They moved to Carbondale, Illinois, when her husband became the sports information director at Southern Illinois University. While there, their daughter Carrie Lynne was born in 1959.
After two years, the family moved to Laramie where her husband began a 35-year career at the University of Wyoming. Their son Glenn was born in Laramie in 1964. She was involved in school activities of her children, the United Methodist Church where she taught Sunday school for many years and the Laramie Plains Museum.
She was preceded in death by her husband, Bill, of 62 years. She is survived by her daughter Carrie Robison (Ed) and grandsons Tyler (Amanda) of Fort Collins, Colorado and Parker (Emily) and great granddaughter Eliana of Ashland, Wisconsin; son Glenn (Audrey), and granddaughter Aliza of Los Angeles, California.
Services are pending at a future date. Private inurnment will be at Green Hill Cemetery in Laramie. The family would like to thank her team at Home Instead for their care, kindness and loyalty to the Young family and many thanks to Dr. Emma Bjore for her kind and compassionate care. Those who wish can make a memorial contribution to the Albany County Public Library, the Laramie Plains Museum or the charity of their choice.