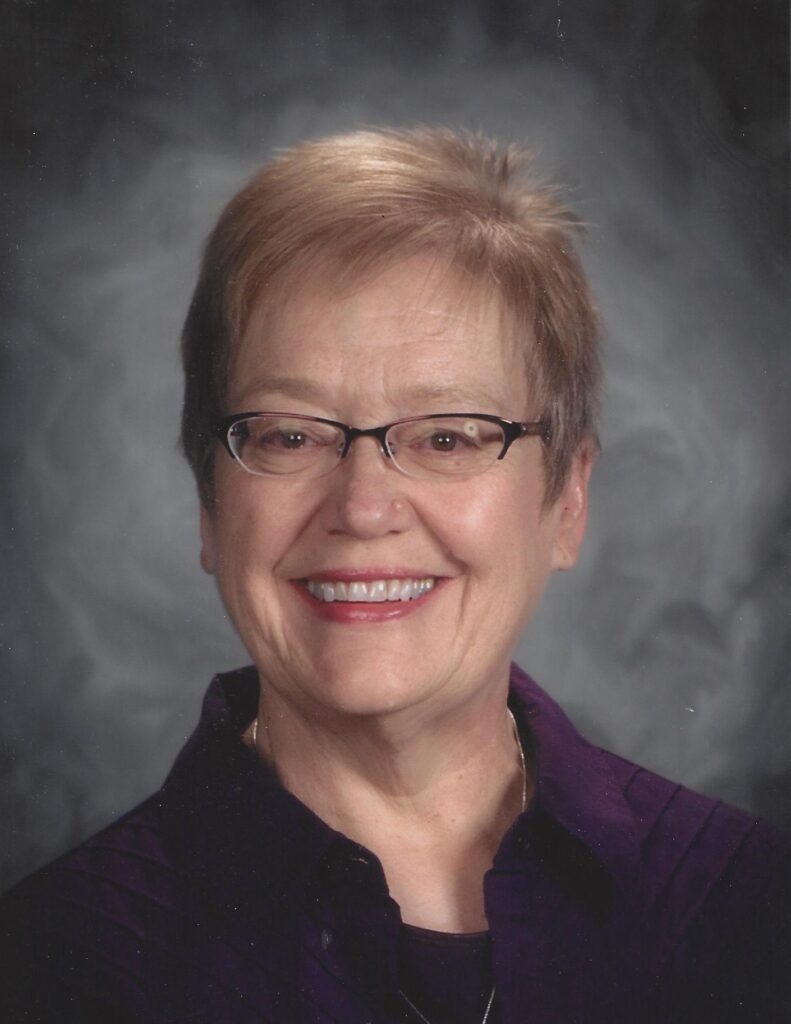 Sally Elaine Solien Edgar was born April 27, 1950, to Sigvald Olaf and Bernetta Sykora Solien in Windom, MN and died September 7, 2021 at Hospice House in Laramie. Sally grew up surrounded by Shetland ponies and loved to ride. Sally started playing piano at three, played for her Methodist Church at 13, became the full-time church organist at 16, and was the accompanist for the high school choir. Sally graduated from Windom High School in 1968.
Sally attended the College of Music at the University of Colorado, Boulder, graduating with a degree in Music Education. She met Thomas Edgar during freshman year and they were married on June 2, 1972. They moved to New Jersey following their graduation where she worked as a home health aide. They joined the Masterwork Chorus from Morristown, NJ and sang Handel's Messiah at Carnegie Hall and Avery Fisher Hall along with many other works and venues.
Sally and Thom moved to Ft. Collins, CO in 1974 where her mother and sister, Sandra Sykora Wojahn's family lived. She worked as a music aide for several years before becoming a full time music teacher at Juan Fullana Elementary School. They moved to Laramie in 1981 with their newborn son, Erik. She was proud to be a stay-at-home mom until Erik and daughter Elizabeth, born 1985, started school. She was equally glad to return to teaching and taught music for seven years at the University of Wyoming Laboratory School, the isolated schools in north Albany County, and at Rock River School. Ultimately, she taught twenty years at Indian Paintbrush Elementary School. She loved her students, teaching music classes and took special joy in conducting the school choir. She was a creative teacher who was dedicated to instill the love of music to every student (and know that the Beatles were the "Best Band Ever!"). Her student programs filled the Arts & Sciences Auditorium with cheerful and diverse music. The legions of students who would greet and hug her years later was a testament to her passion. She was the elementary music coordinator for the District for many years and influenced the elementary music curriculum around the County.
Sally and Thom were a couple for 53 years and were joyfully married for 49 of them. She cherished time spent with Erik and Eliza Kano-Bower in Boston and Liz and Nicholas Wilson in Portland. She loved her church, Trinity Evangelical Lutheran Church, and sang in the choir for many years. She played piano for special occasions and in accompaniment. She loved being with her Edgar and Wojahn families and friends. Especially in retirement, they loved to travel in their motorhome and cruise nationally and internationally. A life highlight was to stand on the farms where her paternal grandparents were born and lived in Norway. Sally was a wonderful and beloved wife, mother, teacher, mentor, and friend.
Visitation will be held at Montgomery-Stryker Funeral Home on Sunday, September 12 from 3:00 to 5:00. The Memorial Service will be held at Trinity Evangelical Lutheran Church in Laramie on Monday, September 13 at 4:00. In lieu of flowers, donations may be sent to Trinity Evangelical Lutheran Church, Laramie Interfaith or Hospice of Laramie.