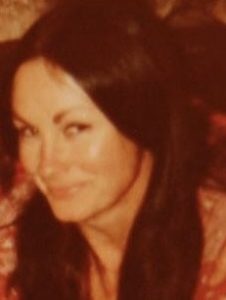 Rose Jeannine Fowler passed peacefully on Thursday, April 20, 2017 at the Hospice of Laramie at the age of 78. Born on July 15, 1938 in Yreka California, she was the first child of Frank and Matilda Rausch. Always possessing an avid passion for the outdoors, Jeanne joined the California Department of Forestry and Fire Control as a Fire Lookout and a Fire Prevention Aid in 1984. Upon retiring from the department, Jeanne was able to direct all her energy into her true passion of caring for her beloved animals; including her horses, cats and dogs. Jeanne also possessed incredible artistic talent, which manifested itself in the forms of drawing, sculpting, woodworking, scrimshawing and basket weaving. Her passion for animals and art brought her to a small ranch outside Laramie Wyoming, where she lived out the remainder of her days quietly, in the presence of her animals and loved ones.
Jeanne is survived by her significant other Mike Epley, her only daughter Deb Wein, and her two granddaughters Hayley and Jessica Dombrowski.
In lieu of flowers, Jeanne's family would like to honor her passion for animals by respectfully requesting all donations be made to Laramie Animal Shelter, so that others may feel the love that Jeanne gave and received from her animals throughout her life.