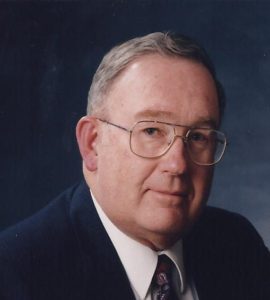 Robert Gene Roe, 81, of Cheyenne, formerly of Laramie, WY, died Saturday, July 7, 2018 at Life Care Center of Cheyenne. He was born October 6, 1936 in Indianapolis, Indiana to Robert Jesse and Dorothy Viola (nee Drullinger) Roe.
Robert "Bob" taught Marketing at the University of Wyoming for forty years and was a member of St. Matthew's Episcopal Cathedral.
He married Suzanne Carol Sanders on August 27, 1966 in Seattle, Washington.
Robert is survived by his wife, Suzanne of Cheyenne; his children, Heather Roe Day (Donald Day Jr.) of Cheyenne, WY, and Robert Kenneth Roe (Ann Fries-Roe) of Nampa, Idaho; and his three grandchildren.
A celebration of Robert's life will be held at 2:00 p.m. Wednesday, July 11, 2018 at St. Matthew's Episcopal Cathedral with the Very Reverend Stephen Askew, officiating.
Private family burial will take place at Greenhill Cemetery.
In lieu of flowers friends may make a contribution to the University of Wyoming's Department of Management and Marketing, St. Matthew's Cathedral, and/or a charity of their choice.