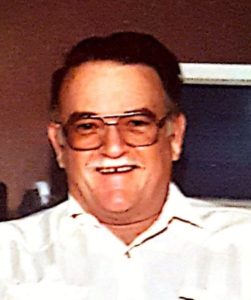 Richard (Dick) McQuisten (81) of Laramie, Wyoming, passed away on September 6, 2017 in Laramie, Wyoming. He is survived by his wife Patricia Joyce (Herstein), daughter Michelle Sullivan, her husband Shawn and grandsons Thomas and Jacob Sullivan. He was preceded in death by a son Michael Boyd McQuisten, daughter Penny Jo McQuisten, brother Jack McQuisten and sister Shirley Stalnaker.
Richard attended school in Wheatland and graduated from the University of Wyoming (civil engineering) in 1967 after a stint in the Army. He retired from the Department of Energy in Laramie in 1995 after a long career in the Civil Service including the BLM and Federal Highway Administration. Retirement provided time for his passion of ultimate precision benchrest shooting including significant time at the Laramie Rifle Range along with improving the accuracy of rifles and pistols around Laramie. He also loved to hunt the Wyoming mountains. Over the last 30 years, he directed some of his energies toward compiling and publishing a family history (genealogy).
He requested his remains be cremated and Memorial services to be held at 11:00 a.m. Tuesday, October 10th at Montgomery-Stryker Funeral Home with military honors by the Wyoming National Guard and the Laramie Veterans Honor Guard.
Memorial contributions can be made to Emmaeus Road Community Church.