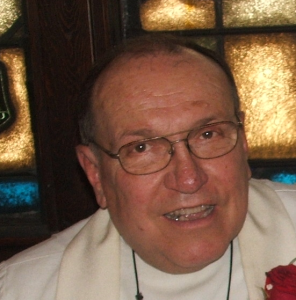 Reverend Ralph Arthur Rohr, 68 of Laramie died Sunday April 10, 2016 at Ivinson Memorial Hospital with his wife by his side.  He was born August 16, 1947 in Fairview, OH the son of Elmer and Catherine (Darlington) Rohr.  He received his schooling in Ohio graduating from Westlake High School, then attending Baldwin Wallace University in Berea, OH receiving his bachelor's degree.  He then entered Trinity Lutheran Seminary in Columbus, OH, marrying his high school sweetheart Judy Schuenemann June 13, 1970 in Westlake, OH. Ralph went on an internship in Lodi, CA for a year, then returned to finish Seminary.  His first church assignment was in Carleton, NE, then Chillicothe, MO and then Ft. Morgan, CO where he pastored until 1988 when the call came to serve at the Trinity Lutheran Church in Laramie where he served until his retirement in 2013.  He was a member of the Trinity Lutheran Church of Laramie and enjoyed baseball, both watching and playing, especially in his early years.  He enjoyed traveling, gardening and most of all his family.
He was preceded in death by his parents and a son Colin Timothy Rohr.
He is survived by his wife Judy Rohr of Laramie, WY; daughter Amy Castello (Lee) of Desert Hot Springs, CA; son Eric Rohr (Lara Azar) of Woodbury, MN; sisters, Jeannette Evans of Peninsula, OH; Arlene Stevenson of Berea, OH; a brother Carl Rohr of Ronan, MT; five grandchildren, Declan, Wyatt and Garland Castello of Desert Hot Springs, CA and Jonas and Isabelle Rohr of Woodbury, MN and his mother-in-law Nancylee Schuenemann of Westlake, OH.
Funeral services will be held Thursday April 14 at 2:00 p.m. at the Trinity Lutheran Church with Reverend Rachel Larson officiating.  Burial will follow in Green Hill Cemetery.
Visitation will be held Thursday April 14 from 10:00 a.m. until 12 noon at Montgomery-Stryker Funeral Home.  Memorials may be made to the "Ralph Rohr Memorial Fund" to be used for various charities, in care of Montgomery-Stryker Funeral Home, 2133 Rainbow Ave., Laramie, WY 82070.