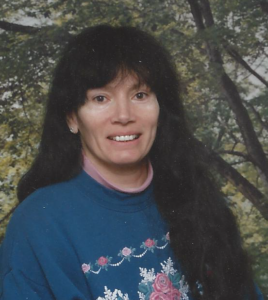 Raquel M. Delgado, 66, passed away January 2, 2017.  She was born March 13, 1950 in Humacao Puerto Rico to Francisco and Rosa Delgado.  Her family moved to New York where Raquel's passion for the arts grew.
At a young age she developed rheumatic fever which left her with an irregular heartbeat and very weak heart valves.  Raquel struggled with her heart condition for the remainder of her life.
Raquel married John Kott and had two children, MaryRose and John Jr. They moved to Wyoming. Raquel loved Wyoming and the outdoors.
Later in life, Raquel divorced John Kott and married David J. Wagg.  Together they had a daughter, Allison R. Wagg.
Raquel was a loving mother, a gifted Artist and had a creative, kind hearted soul.  She looked out for others and spent many hours volunteering.  She always made others smile.
Raquel is survived by her children, MaryRose Aragon and her husband, Mark, John Kott Jr. and Allison R. Wagg; her grandson, Mason; her sisters, Lydia, Gladys and Letty Delgado; her nephews, Joseph, Steven, Tito, Anthony and Robbie; and her nieces, Roseanne, Michy, and Kimberly.
Funeral Liturgy will be held at 1:00 p.m. Friday, January 6, 2017 at St. Laurence O'Toole Catholic Church with the Reverend Fr. Dave Erickson, celebrant. Interment will follow at Greenhill Cemetery.