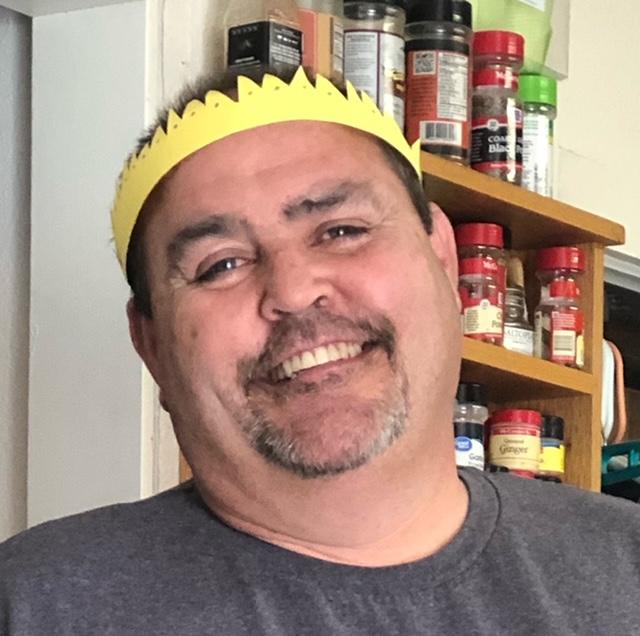 Philip Lee Robinson, 56, passed away September 4th at Memorial Hospital of Carbon County in Rawlins. He was married to the love of his life, Eva Lane Robinson, and has three wonderful sons, Logan, Lane, and Landon.
Philip was born July 12, 1965 to Cordy and Tony Robinson at a jail in Laramie, Wyoming. This was a go to story for him, as the hospital he was born in was later turned into a jail and is currently a parking lot. He was raised and educated in Laramie, Wyoming where he attended WyoTech. Immediately after, he began his employment with Union Pacific Railroad where he worked for thirty-seven years until he was medically retired. He met his wife in Laramie and the married in 2003.
Philip was a very active gardener; he was a member of the Dirt Diggers Garden Club in Encampment of which he always referred to all the ladies as his "sisters." He also enjoyed chainsaws, Chevy vehicles, and was very dedicated to his wife and three sons. He was always up to the task of helping any and all community members, whether the task be chopping wood, mowing lawns, or any other tasks they needed done.
Survivors include his wife, Eva Robinson, his sons Logan, Lane, and Landon Robinson of Saratoga; mother, Cordy; brother, Tony; and sister, Tammy all of Laramie; his in-laws, James "Randy" Lane and Kathleen Lane of Saratoga, brother-in-law, Jimmy Lane of Laramie; sister-in-law, Jessica Lane (Joseph Gaudsi) and numerous aunts, uncles, cousins, nieces and nephews, extended family members, and friends who were family.
He is preceded in death by his father, Tony Robinson, grandparents, Carlos and Tillie Sanchez.
Memorial services will be at 1:00 p.m. Saturday, September 11, 2021 at the Valley Chapel at the Saratoga Cemetery in Saratoga, WY.
In lieu of flowers memorial donations may be made to the Robinson Memorial Fund c/o Rawlins National Bank.