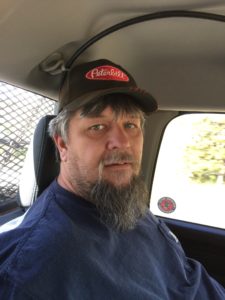 Matthew Butrick, whose life was suddenly and tragically taken away on Saturday, September 9, 2017, will be missed by his family and friends. Matthew, age 44 of Cheyenne, Wyoming, was born on January 18, 1973 in Elkhart, Indiana to Larry and Alice Butrick. He loved to be outdoors, and his activities included hunting, fishing, camping, and motorcycle riding. He was also a family guy and particularly close with his dad. Matthew worked as a driver for Knife River and was part of the NRA.
He is survived by his parents, Larry and Alice of Cheyenne, WY; twin sister Michelle Carr (Gerald) of Rock Springs, WY; sister Shannen Zimmerman (Kevin) of Hillsdale, WY. He is also survived by his nieces and nephews: Cruiz Arguello, Jaidyn and Jordyn Krueth, Cheyanne Carr, Bradley Zimmerman, and Mikayla Zimmerman.
There will be private family services at a later date.