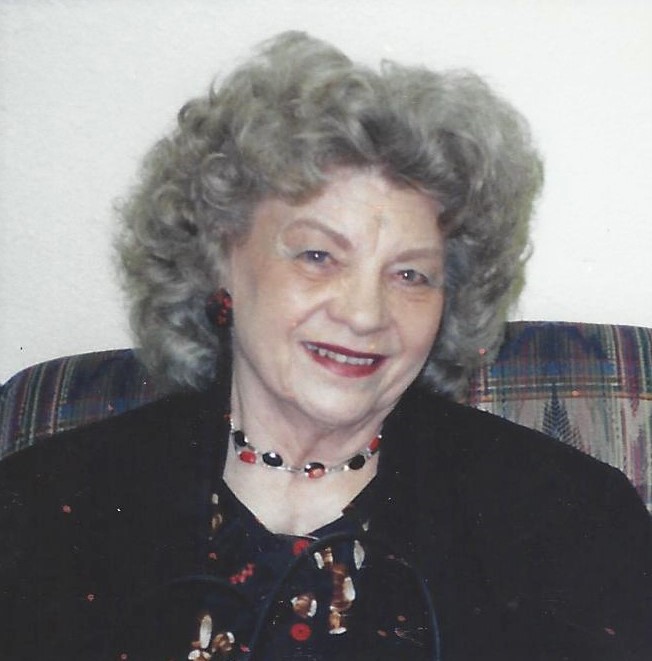 MaryAnn Kern (Dietz), 93, of Laramie, Wyoming went home to be with our Lord on September 20, 2022. She was born February 16, 1929, in Pierce, Colorado to Jacob and Mary (Seibel) Dietz and grew up a farmer's daughter in Wheatland, Wyoming being the third out of seven children.
She Met the love of her life, Thomas L. Kern Sr., and they married January 14, 1947, in Wheatland but made their forever home in Laramie, Wyoming where they raised two boys, Thomas L. Kern, and Roy Kern and ran their electrical business.
On February 21, 1957, Tom and MaryAnn purchased the building at 808 Custer Street where they ran their electrical business, Kern Electric until October 13, 2006, when MaryAnn sold the building. There was not a day that MaryAnn was not at the shop, standing behind the counter playing cards, snapping her gum, dressed in high heels, skirt/slacks, and a nice blouse, with her hair done up flawlessly. She was the bookkeeper, she answered the phone, helped customers, and would wire or re-wire fixtures when needed. They also owned rental properties around Laramie and she and Tom would take part in doing the maintenance and repairs when needed.
On February 24,1965, Tom and Mary and purchased a tract of land in the Centennial Valley with a little pink house known as the cabin and on September 28, 1970, they purchased what is now the Kern Ranch in the Centennial Valley where she enjoyed fishing, long walks, and her family. She always made delicious meals she would serve in the bunkhouse where she would spend her weekends during the summer months. She made the best fried chicken EVER! She loved the ranch and her time there.
One of MaryAnn's favorite hobbies was sewing, she loved to sew. She spent countless hours at her sewing machine making her grandchildren and herself outfits, sewing blankets and curtains, and mending a lot of jeans. She loved music and loved to sing and would share stories about her and her siblings singing in church when they were young, and she sang and hummed up until her passing.
Family and her heritage were especially important to her. She made countless trips to Wheatland, Douglas, Wyoming and Greeley, Colorado to visit her family and would do anything to support them. It was always interesting to hear she and her family communicate in German which she was able to speak until her last days. Her parents and siblings held a very special place in her heart, and she had a close relationship with them all. There was an extra special place in her heart for her boys who she was proud of, her daughters-in-law, her grandchildren and her great grandmother who all brought her so much joy.
MaryAnn is preceded in death by her husband Thomas L. Kern Sr., her parents Jacob Dietz and Mary (Seibel) Houseman, her stepfather Lyle Houseman and her stepmother, Ruth Dietz, her two sisters Caroline Irving and Helen Steeley and two of her brothers Melvin Dietz and William J. (Demps) Dietz and her daughter in law, Andrea Kern.
She is survived by her sons Thomas L. Kern, Jr., Laramie, and Roy Kern (Nancy), Laramie, two brothers, Arnie Dietz (Dorothy), Laramie and Leonard Dietz, Laramie, five grandchildren Tawnie Kern (Joseph Martinez), Laramie, Tyler Kern (Steven Geer), Steamboat Springs, Colorado, Trevor Kern (Jessica), Laramie, Crystal Gill (Brad),Laramie and Autumn Worrell (Dave) Pueblo, Colorado and five great grandchildren Kaylee Kern and Mason Kern, Laramie, Quinn Gill and Quade Gill, Laramie and Jedd Worrell, Pueblo, Colorado, numerous nieces and nephews, and her special caregiver Cindy Sheley.
There will be a memorial at 2:00 p.m. on October 7, 2022, at First Christian Church, Laramie Wyoming.
In Lieu of flowers please make donations to Albany 4H Shooting Sports
Tom and MaryAnn's ashes will be spread on the Kern Ranch at a later date.