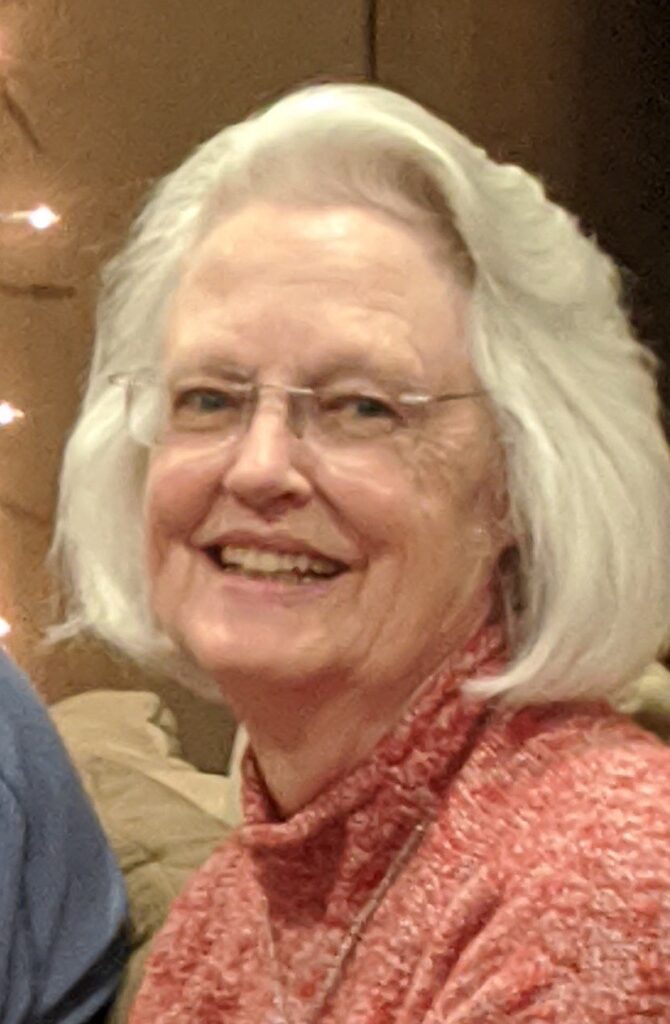 On September 25th, 2022 Heaven got a little brighter as our beloved Mom Mary was called home to be with God.
Mary Harman was born in Atchison, Kansas on May 31st, 1947, to Carroll and Tom Highfill. She was the second of four children. She was a beautiful person inside and out; living by a quote she often repeated, "Be kind whenever possible. It is always possible." -Dalai Lama
Soon after she was born, her family moved from Kansas to Casper, WY. When she was in the 7th grade her family moved to Douglas, Wy where she attended High School. She took 4 years of Latin and even translated the Iliad and the Odyssey. She was a cheerleader and graduated as the Salutatorian in 1965.
She then moved to Laramie to attend the University of Wyoming. While finishing her degree in Business Administration, she married her High School sweetheart, Tom Hill in 1967. Together they had 2 daughters Sarah and Cassidy. As a family they enjoyed camping, skiing, rafting, playing cards, playing tennis, racquetball and walleyball, family vacations and spending time with friends. She always took great care to make holidays and birthdays such a special event!
She was a wonderful wife and mother. She was a strong, independent, and self-sufficient woman who believed everyone has something very special to give the world. She cared about and took care of her health and appearance, using her elliptical even on the day of her diagnosis. Over the years she held a wide range of jobs such as waitress at the golf course, lifeguard, bank secretary, substitute teacher, movie theatre manager and administrative assistant. She worked as an editor, an accountant, a technical writer and was a published author. She frequently volunteered to help with school and church activities with both her children and grandchildren. She loved playing and watching golf, as well as watching football, baseball, and tennis. She enjoyed riding horses, sewing and was brilliant in math often helping others with their taxes and finances and was an excellent flute player. She was a "political junkie" as her brother Bill so accurately described her. She worked puzzles, crosswords, word games and trivia games most every day. She was a wonderful cook, and many family dinners were held at her home which were always immaculate and so welcoming. She loved to laugh with her family and kept her sense of humor right up to her final hours. Her banana bread could have won awards, always baked to perfection, she loved sharing it with family and friends who adorningly called it "Nana Bread."
In the early 2000's the lights of her life arrived, her granddaughters Mikayla and Rietta. Early on they deemed her "the best Nana 'efr'." They were so right! Above all she valued spending time with them, helping them with homework, teaching them essential life skills such as tennis, golfing, how to crochet and how to play poker when they were very young. She spent countless hours reading to them and taking them on long bike rides when they were little. She spent time with them nearly every day for many years. She never missed any event Mikayla and Rietta were a part of no matter how small it seemed to others. She enjoyed many vacations over the years with her family in places like Nevada, Florida and California. They spent many exciting times in amusement parks, on beaches and in the mountains.
She was preceded in death by her parents, her younger sister Peggi Duell and her sister-in-law Robin Highfill. Also, by her beloved dogs, Howdy, Bandit and Alex.
She is survived by her older brother Dean (Nancy) Highfill, of Rapid City, South Dakota, her younger brother Bill Highfill, of Liberty Lake, Washington, her two daughters Sarah (Bill) Froehlich, of Laramie WY, and Cassidy (Jimmy) Beierle, of Burns WY, and granddaughters Mikayla Froehlich, Laramie and Rietta Higgins, Cheyenne and her lifelong friend Tom Hill as well as her nieces and nephew who were so special to her.
A small private family service will be held. In lieu of flowers please consider donating to St. Jude's Children's Hospital or the ASPCA, two charities she enjoyed supporting. She will be wildly missed by all of those who knew and loved her.