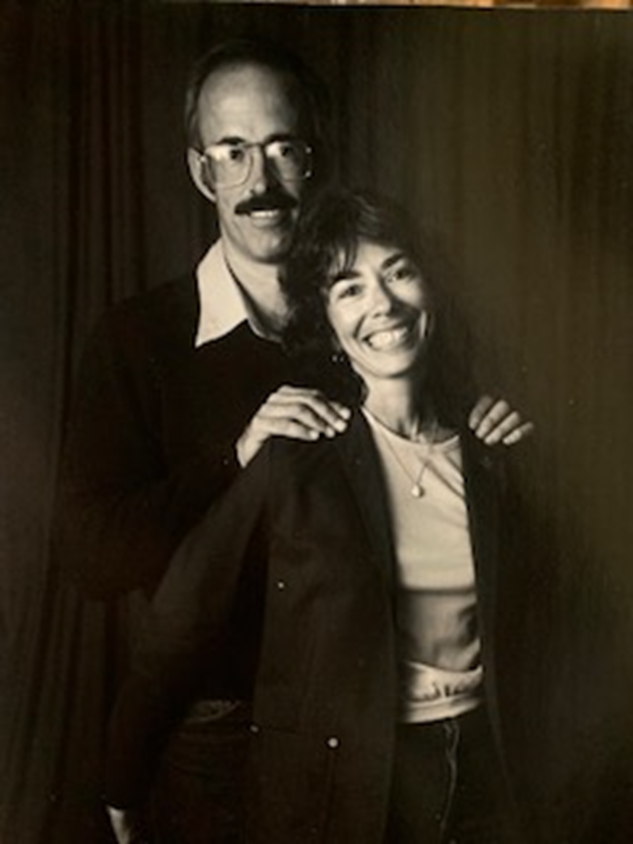 Martha Eleanor Pheneger passed away 6/9/2022 at her home in Laramie, Wyoming. Martha was born in New York City to Sam and Shirley Cohen 5/21/1942 during World War 2.
She had often shared detailed memories of playing in Central Park, going to the Natural History Museum, watching theatre and dance performances, taking dance classes at Julliard, her family's apartment, and being surrounded by family and friends. She also had cultural experiences traveling to Israel and Mexico where she experienced her heritage, learned culture, language, and studied anthropology.
Martha went to the Carnegie Institute of Technology now called Carnegie Mellon University. She met her future husband Paul there and received her Bachelor of Science in 1964. She then obtained her Masters of Social Work from UC Berkeley in 1966.
Martha and Paul married in 1966. They lived in Palo Alto during Paul's PhD program then in Santa Barbara where Rani and Jed were born, moved to Miami for Paul's MD training, then back to the Los Angeles area to complete his training. Paul then accepted a job in Laramie, WY where they remained for the rest of their lives.
Martha practiced Social Work for over 40 years, the majority of them in the Albany County School District where she helped countless elementary school children.
Martha has always participated in a number of community and social groups. She was very involved in the League of Women Voters, Laramie Reproductive Health, Interfaith Good Samaritan, and the Jewish Community Center. She worked with the University of Wyoming Social Work Department supervising students and teaching classes. Martha also was a member of a long-standing book group, foreign foods cooking club, was a runner, took aerobics classes, loved theatre and dance, and enjoyed gardening. Her favorite flower has always been the fuchsia. Martha was known throughout the community as a resource person and passionately wanted to connect people. She had a huge devoted network of friends all over the country and maintained friendships from childhood.
Martha developed Multiple Sclerosis at age 54 and succumbed to its effects over the years. Her wish was to remain in her home maintaining her independence.
She is survived by her two children Rani and Jed, her grandchildren Jaden, Kyan, Alexa, Luke, and Xander, and her brother Roy.
All who knew Martha are heartbroken by the loss of this amazing woman.
Donations may be made to the League of Woman Voters, Laramie Reproductive Health, UW social work department, and the Multiple Sclerosis Society.