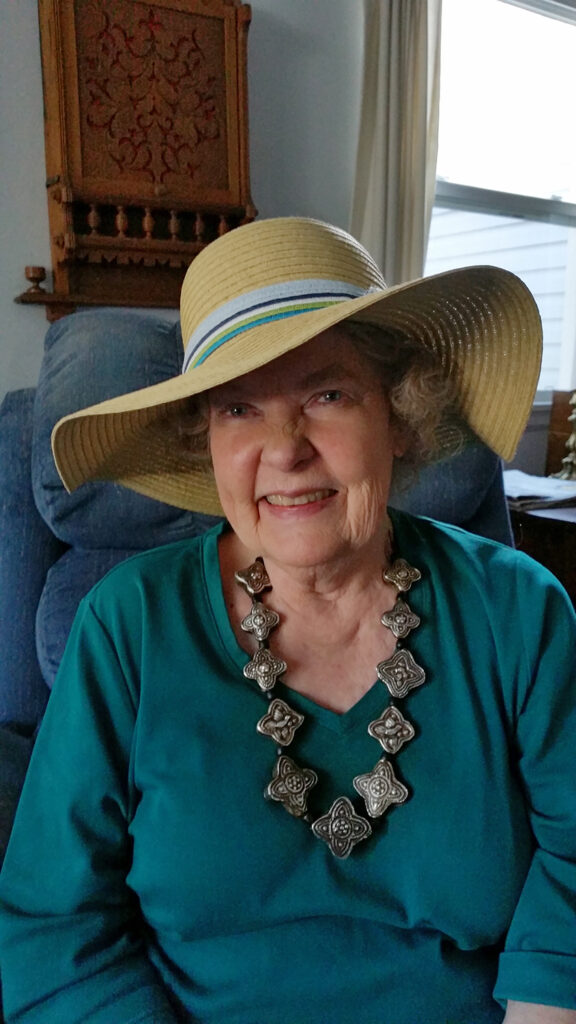 Marilyn J. (Nelson) Sprinkle passed away on May 3, 2023. She was born on April 28, 1930, to Ernest and Edith Nelson of Gurley, Nebraska. She graduated high school in a class of six students, and then went on to the University of Colorado in Boulder. She received her degree in music in 1953. On June 7, 1953, she married R. Leo Sprinkle.
Marilyn was a wonderful mom to four children and eight grandchildren. She loved music, dancing, cooking, baking and hosting various parties, including Halloween parties that were the talk of the town. She and her husband belonged to a Gourmet Food club in the 1970's, and she also belonged to the Antique Study Group, AAUW, the Traffic Commission, and the local Music Teachers Association.
She loved antiques, especially beads which she collected for many years. She began teaching piano to students when she was in the eighth grade, and continued until nearly the end of her life. She was the first piano teacher in Laramie to receive her National Certification through the Music Teacher Association.
The family wishes to extend sincere gratitude to Sylvia Hansen and Annie Nelson for engaging with her to play the piano as Marilyn's abilities diminished.
She was preceded in death by her husband Leo, her son Matt, and two grandsons.
She is survived by her son Nelson (and his wife and daughter, Jill and Melissa), son Eric (and his sons, Isaac and Evan), daughter Kristen (and her daughter Yi Yan), and daughter-in-law Rosalie (and her sons, Max and Nathan).
A funeral will be held at Montgomery Stryker Funeral Home on Friday, June 9 at 10:30am.
A donation to dementia treatment in lieu of flowers would be appreciated.