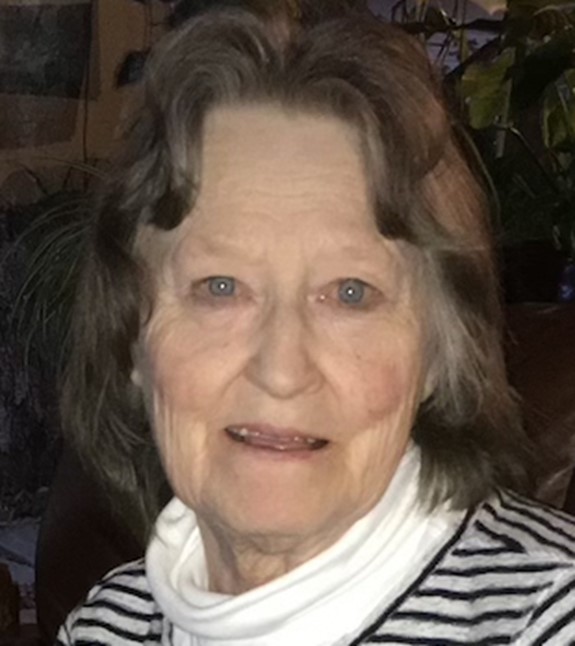 Margaret Wambeam, beloved wife of Russell Wambeam, passed away June 18th from complications of diabetes. She was born in Minnesota on August 18,1940, to Stan and Daisy Grundy, the oldest of 5 children.
Margaret and Russell were married in Iowa in 1959. Their love of family camping trips to the Rocky Mountains drew them from Minnesota to Wyoming in 1973. They've lived in Laramie ever since, raising four children and becoming grandparents to five.
Margaret spent many years working alongside Russell at the veterinary hospital, maintaining books and records. Animals were always a big part of her life, especially the 4 dachshunds she referred to as her "babies." She was also an incredible gardener and an active member in the Laramie Garden Club for several years. She and Russell fed family and friends from their bounty of vegetables.
She was known for her smile and laughter, her warm friendship to all, and her welcoming attitude. Our mother was an amazing caregiver, helping us study and getting us to all of our extra music, arts, and sporting events. She was also quick to help our friends, whether it was giving a ride when they needed it, sending them home with extra food, or even providing shelter during difficult times.
Margaret's excitement for learning was contagious, and she supported all of her children in their pursuits through university and beyond. She returned to college to attend at the same time as her oldest daughter, proudly getting a degree in Anthropology in 1988 from the University of Wyoming.
Her pastimes included puzzles, board games, quilting, and exploring new foods. When visiting, we always knew there would be a jigsaw to work, snacks and goodies close at hand, with great conversation to accompany it all.
Margaret loved her children and grandchildren deeply, and she is sorely missed by all of us. She is survived by her husband Russell; children Cindy Wambeam (Jeff House), Rodney Wambeam (Laurie Homer), Tammy Wambeam (Dave Handwerger), and Randy Wambeam; grandchildren London (Maddie Vahle), Hazel, Ruby, Winnie, and Truly. Her siblings, Jean Weness, Katy Mohabir, Robert Grundy, and William Grundy were always important to her and were in her thoughts even during her final days.
A private burial at Greenhill Cemetery will take place with close family members in attendance. Later this summer, we will be hosting a picnic for family and friends in celebration of Margaret's life.
In lieu of flowers, please make a donation to the UW Anthropology department in her memory. http://www.uwyo.edu/anthropology/donating.html