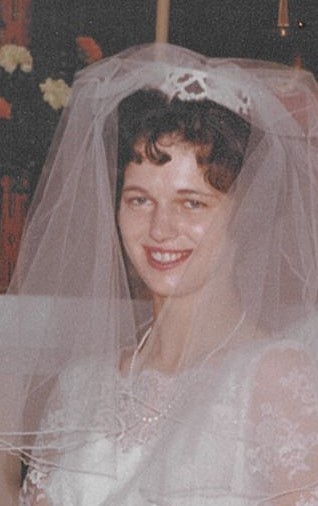 Margaret Ann "Maggie" Maloney, 79, of Laramie, formerly of Spearfish, South Dakota, passed from her earthly home to be with her father in heaven on Saturday, March 11, 2023 at Ivinson Memorial Hospital in Laramie, WY. She was born January 5, 1944, in Ogden, Utah.
While working as a soda girl at the Carter Drug Store in Belle Fourche she became smitten by the pharmacist, Don Maloney, who later became her husband when they married on June 8, 1963.
Maggie enjoyed all outdoor activities, attending craft fairs, gardening, and cooking with her grandchildren. She believed in family and most of all her faith, being a devout Catholic.
She is preceded in death by her husband; parents; and siblings, Diane (Paul) Johnson and Martin Haider.
She is survived by her children, Patrick Maloney of Lander, WY and Dawn Maloney of Laramie, WY; her grandchildren, Kellan Maloney, Joanna Mackey, and Anthony Mackey; her siblings, Buddy Sunding (Ginny), Donna Smith (Don), Patty Anderson and Fran Thompson; and her numerous nieces and nephews.
Memorial services will be held 12:00 p.m. Thursday, June 8, 2023 at St. Joseph Catholic Church in Spearfish, South Dakota. Burial will follow at 2:00 p.m. at the Black Hills National Cemetery in Sturgis, South Dakota.