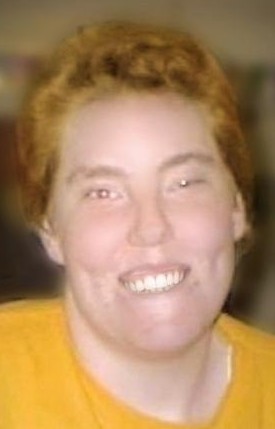 Lucas "Luke" Daniel Hall, age 39 of Laramie Wyoming, passed away peacefully on Sunday September 5th, 2021. He was just 10 days shy of his 40th birthday. Luke was born at Ivinson Memorial Hospital in Laramie Wyoming on September 15th, 1981 to Jennie and Daniel Hall.
Luke fought a courageous battle with PMP cancer for just about two years. He passed away peacefully in his sleep. Family surrounded him in love and spent his last days with him before he passed on to our Heavenly Father.
Luke had an immense admiration for Superman. You always knew you would please him when you gave him anything Superman related. As a matter of fact, he had us all convinced he was the real life Superman! His smile and laughter will live on forever in our hearts!
More than he loved Superman he loved God, with all of his being! To walk with Luke was to walk with God! Luke had such a pure soul that touched all people he met!
Always remember this… LOVE LIKE LUKE!
Luke was the best uncle any of the kids in the family could ask for! He was an uncle to Ashley Moriarty, Kelcy Garrett, Isaac Leon, Jacob Leon, Riley Yeager, Brayden Giannini, Brianna Brewster (Branson), Mike Branson, Mariah Hall-Hart, Troy Grayer, Terrynce Burnett, Isaiah Bennett Jr, Zhavia Bennett, Ladarius Smith, Mario Smith Jr and Harlie Buddenhagen. He was also blessed with 2 great nieces Rowan Yeager and Becklyn Brewster.
Luke leaves behind his mother and father Jennie Kienzle (Brown) of Seguin Texas and Daniel Hall of Laramie Wyoming, his siblings Carol Moriarty of Pocatello Idaho, William (Bo) Moriarty (deceased), John and Katie Anderson of Pocatello Idaho, Mario and Heather Smith (Hall) of Arvada Colorado, Mike and Meagan Buddenhagen (Hall) of Seguin Texas, Mark Hall of Arvada Colorado and Matt Hall of Arvada Colorado.
"Give thanks in all circumstances; for this is God's will for you in Christ Jesus." 1 Thessalonians 5:18
The family is asking in lieu of flowers that donations be made through one of the following:
Through the LUKE HALL MEMORIAL FUND through UniWyo Federal Credit Union (Laramie) Act#84743
Or through the GoFundMe account https://gofund.me/f3569ba0
Visitation will be from 5-7 p.m. Friday, September 10, 2021 at Montgomery-Stryker Funeral Home.
Funeral Service will be 3:00 p.m. Saturday, September 11, 2021 at the Living Shepherd Lutheran Church, 4835 Fort Sanders Rd, Laramie, WY.
Pot luck Celebration of Life will be from 5-7 p.m. Saturday, September 11, 2021 at the Laramie Plains Civic Center in the Ball Room, 710 E Garfield St.
We ask as many people join in the celebration of life! We ask that anyone that can, bring a dish or food items for the celebration of life. Luke loved food and he loved bringing people together so what better way to bring everyone together!