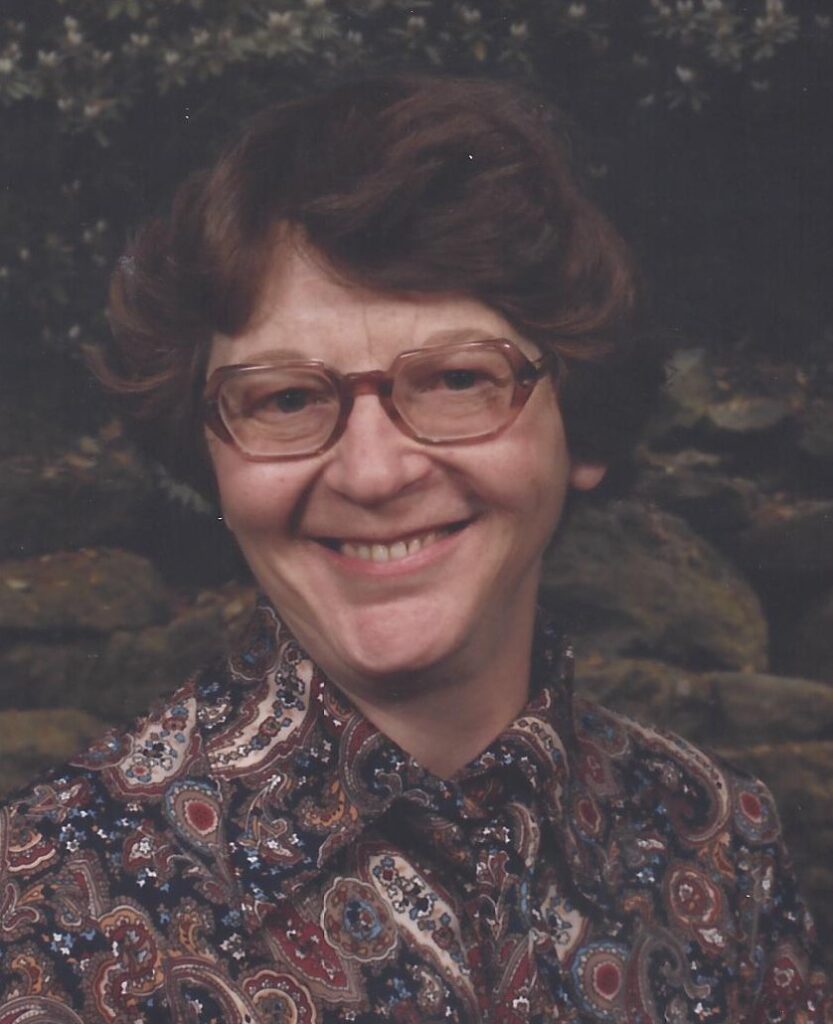 Lucille (Lucy) Walker
Laramie—Lucille Walker, 91, died on December 29, 2021 at the Hospice of Laramie Residence following several months of repeated hospitalizations stemming primarily from cardiac problems.
She was born Lucille Osborn on April 16, 1930, in Hugo, Oklahoma to James Alexander Osborn and Myrtle (Satterlee) Osborn, with her twin brother, Leroy. She had an older sister, Claudine and brother, James. Her brother, Leroy, died as a toddler and her mother died shortly after a lingering complication from the twins' birth. Lucy attended school in Hugo. After graduation she went with her cousin, Betty Jo Jones, to Georgia where she worked in a restaurant. In 1951 Lucy moved to Laramie with her brother James (commonly called Vester). She got a job at Sally's Steakhouse (now Prairie Rose Café), where she met May Meeker, Franklin Edward Walker's mother. She and Franklin married in 1954 in Hugo. They returned to Laramie after Frank's separation from Army service and lived there for the rest of their lives. They had two sons, Mark, and Brad. After they divorced in 1979, she worked at Mountain West Farm Bureau from 1986 to 1995. A co-worker remembered her as happy and gregarious.
Lucy was active for many years in the Quadra Dangle Square Dance Club and the Laramie Senior Center. She was also a long-term member of St. Paul's United Church of Christ. She maintained connections with many friends.
Lucy was preceded in death by her fraternal twin brother, Leroy, her parents, her older sister, Claudine, her brother James, her younger son, Brad who died at age 33 in 1990, her former husband Frank Walker, and a close friend Frank Ford.
Surviving Lucy are her first son, Mark, his former wife, Sarah Pope (Carpenter) and their sons, Daniel (Bethany) and their daughter, Charlotte, and Ian (Melissa) and their daughters, Sadie and Lena. Also surviving Lucy, is Mark's former wife, Deborah Schutt (Hansknecht) and their children, Kyle (Carolyn) and Kimberly (Wyatt). Lucy is also survived by her sister Claudine's surviving children: Hazel, Melba, and Jackie, and one cousin, Mary Pearl.
Memorial service at St. Paul's United Church of Christ will be held at 2 pm, Saturday, January 15, 2022. You are welcome to leave a comment on the Montgomery-Stryker website, www.montgomerystryker.com or make a comment at the memorial service: https://us02web.zoom.us/j/86423951868?pwd=ZzJ3by9FUk9YN3h0YUcxOCtNaGkvdz09