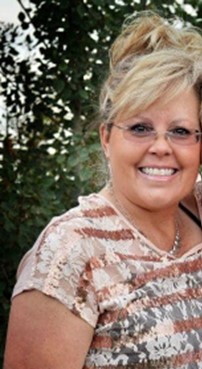 Linda Sue Schell was born on September 15, 1963, in Lakewood, Colorado. She worked for the government for a total of 41 years and was just settling into retirement. Linda passed away on May 5, 2022, at her current home in Laramie, Wyoming.
Linda was happiest when she was shopping, journaling, arranging flowers, painting, coloring, reading, and spending time with her two children. She was a lover of purple and orange, fuzzy blankets, sunsets, laughter, REO Speedwagon, elephants, crab dinners, and cheesy hallmark movies. Anyone who knew Linda was touched by her kindness, humor, and big heart. Selflessness and generosity were two traits that highlighted her personality. She loved fiercely and deeply, and we can take comfort in knowing that Linda is now at peace surrounded by light and beauty.
She is survived by her daughter; Kacee, and her son; Johordan as well as the family and friends whose lives she touched. She was a bright spark and will be missed by many.
We will be celebrating the life of Linda at 10:00 a.m. on Tuesday, May 24, 2022, at St. Paul's Newman Center in Laramie, Wyoming.