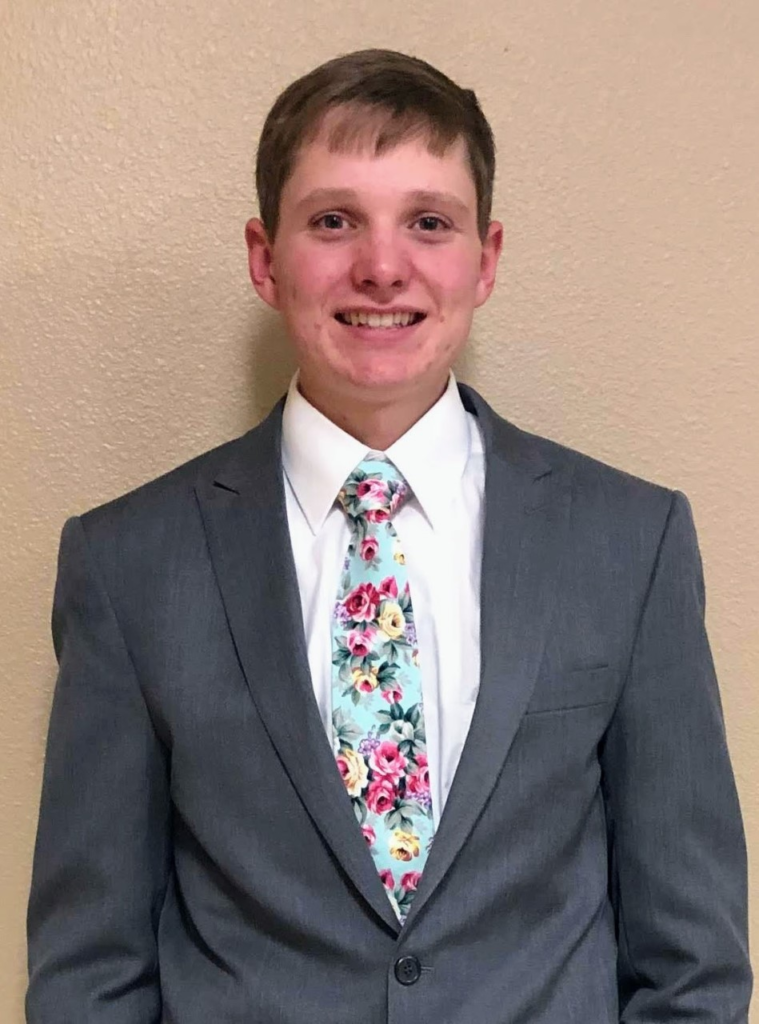 God needed another cowboy in heaven and called Kyle Dory home. Kyle died peacefully, surrounded by family, on January 7, 2022, in his home in Laramie, WY.
The youngest in his family, Kyle was born on November 21, 1999, in Laramie, WY to Kirk and Kristine Dory. As a young child, Kyle was known for his contagious smiles and happy demeanor, so much so that his dad nicknamed him Smiley Kyley.
Kyle lived every moment of life to the fullest, in spite of a six year long battle with medulloblastoma (brain cancer), which started while he was a sophomore in high school. Kyle was known for saying, "Put your head down and go to work!" whether that meant working hard, playing hard, or serving those who were in need. Kyle was a team roper, showed livestock, went skydiving, rode a bull named Skunk, climbed Medicine Bow Peak with his mom, and loved to be active doing things with his family and friends. Kyle worked as a painter and later apprenticed as an electrician with Electrical Solutions, located in Laramie. Kyle loved cutting firewood with his family to deliver to the elderly and widows in the community. Even with all the trials he had to face on this earth, Kyle's contagious smile and happy demeanor continued throughout his whole life!
Although unable to serve his full-time mission for The Church of Jesus Christ of Latter-Day Saints in Rochester, New York, due to terminal cancer, Kyle was blessed with many opportunities to share his belief in the Savior, Jesus Christ, to countless people far and wide through social media, church, rodeos, print, or in personal conversations. Kyle loved the Savior. Through all Kyle's struggles, he always testified and witnessed about the peace that can be found through Jesus Christ.
Kyle is very loved and will be missed by many. He is survived by his dad (Kirk Dory), mom (Kristine Dory), sister (Michelle Burton), brother-in-law (Devin Burton), brother (Cameron Dory), sister-in-law (Laura Dory), and a niece and nephew.
Kyle's funeral service will be held on Saturday, January 22, 2022, at 11:00 a.m.  at The Church of Jesus Christ of Latter-Day Saints located at 3311 Hayford Ave. There will be a viewing at the same location on Friday, January 21st from 5:00-7:00 p.m. and another viewing on Saturday, January 22nd from 9:00-10:30 a.m. To attend Funeral Services virtually follow the link https://youtu.be/6ow7KGbJiT4
In lieu of flowers, Kyle's family has asked that you donate to Jason's Friends Foundation (https://www.jasonsfriends.org/donate/) in memory of Kyle or to Laramie Interfaith. The family would love to continue Kyle's legacy of blessing lives and finding joy in the journey!