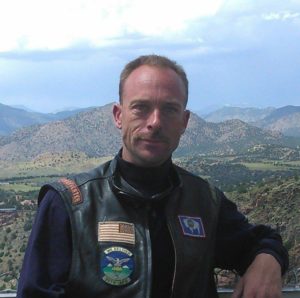 Kelly Bartholomew, 37, of Rock River, WY departed this life on November 6, 2016. Beloved son, brother, brother-in-arms, and community member.
Kelly served with honor in the United States Air Force and as Assistant Fire Chief of Rock River V.F.D.
His ready smile and willingness to help whoever needed it will be long remembered.  He enjoyed riding his motorcycle with friends, working on his old trucks and his home.
He is survived by his mother, Carol; and his brother, Nate.
His father, Larry preceded him in death.
A visitation will be held from 1:00-3:00 p.m. Saturday, November 19, 2016 at Montgomery-Stryker Funeral Home with Military Honors by the F.E. Warren Airforce Base.
A celebration of Life will be held at 2:00 p.m. Saturday, November 26, 2016 at the Rock River Fire Hall.
Memorial contributions may be made in Kelly's name to the Rock River Volunteer Fire Department,
PO Box 94, Rock River, WY 82083.