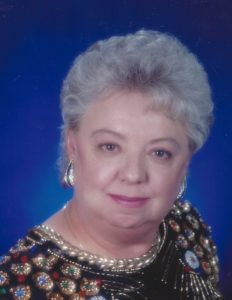 Kathryn "Kathy" Hansen, loving and giving mother, died January 12th at Hospice of Laramie.   The daughter of Gloria and Delbert Hardin, born in 1943 and spent most of her life in Laramie.
She is survived by husband Jerry Hansen of 54 years; her sons Kip (Lorna) Hansen and their children, and Kirk (Jove) Hansen and their child; her brother, Tim Hardin (Tracy) of Bridgeport, Texas; and her sister -in-laws, Judy Chadwick, Shirley Hansen and their children. She is also survived by her uncle Ben and aunt Pat Crips, of Cheyenne, and her numerous extended family members.
She attended Prep School through 12th grade and then attended two years of college at UW. She worked 24 years at UW Physical Plant.
For 50 years, Kathy was Laramie's "Cake Lady," sometimes making cakes for several generations of one family.  The last cake made was for her son Kirk's wedding August 31, 2017.  Kathy was a wonderful person who knew lots of people and had many friends.
Services will be Saturday, January 27, 1:00 p.m. at the Laramie Railroad Depot.
Memorial contributions and cards may be made can to Hospice, 1754 Centennial Drive, Laramie 82070 or sent to Jerry Hansen 28 Antelope Ridge Loop, Laramie, WY 82072.