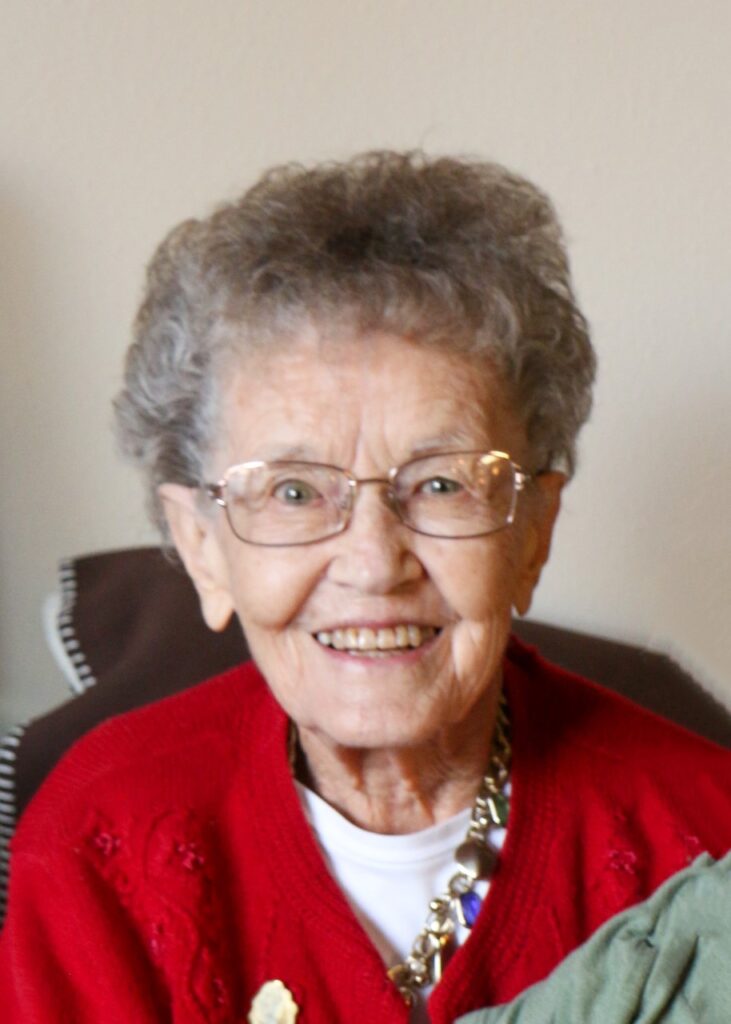 Katherine "Kay" (Smith) Curry, 95, went to be with the Lord on May 10, 2022.
Born September 12, 1926 at the family ranch in northern Albany County near the prominent landmark of "Boot Heel", Kay was one of six children of George and Augusta (Henggeler) Smith. Kay's dad George (48) died in 1936. In 1938 Augusta took Kay and 4 siblings to Laramie , where she graduated High School in 1944.
Katherine married Jack Edward Curry on May 28, 1945 in Cheyenne. They ranched in northern Albany County (Garrett) prior to moving to Rock River in 1954 where Kay was the school secretary. In 1973, they moved to Medicine Bow and Kay worked in the office of the rural electric company (Hot Springs R.E.A.). In 2004, they moved to Laramie after Jack retired.
Survivors include her sister Anita Hilim of Laramie; sons Kenneth (Patti) Curry, Rock River; James (Janet) Curry, Casper; Darrel (Elaine) Curry, Wheatland; and Gary (Lori) Curry, Laramie; 22 grandchildren; 28 great-grandchildren; six great great grandchildren and numerous nieces and nephews.
Regrettably, son James "Jim" passed away one day after Mom, on May 11, 2022 in Arizona.
She was preceded in death by her parents, husband Jack (2008) and siblings Nat Smith; Florence Atkinson, Mae White and Fred Smith. Memorial services will be 1:00 p.m. on Saturday, May 21, 2022 at Montgomery Stryker in Laramie. In lieu of flowers, a memorial contribution can be made to the Alzheimer Association or a charity of your choice.