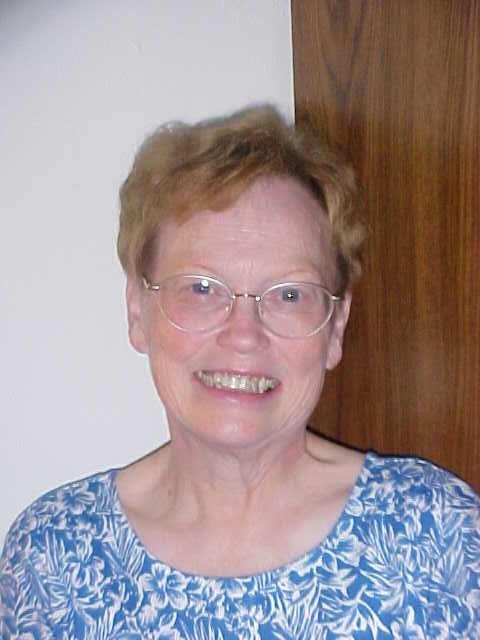 Our dear wife, mother, sister, and friend, Judy Lee Pearson Bangerter (81) passed away on August 8, 2022, after a battle with kidney disease. Many knew Judy for her talents in baking and cooking. She frequently shared her creations with others. Sometimes when she went to the bank to make a deposit, she would take a plate of fresh baked cinnamon rolls to give to her favorite bank teller. People who had the privilege of eating a dinner that she prepared, ranted and raved about how delicious the lasagna or chow mien was. But she learned to wait until after dinner to tell her guests that they had enjoyed elk lasagna or prong-horned antelope chow mien which they could not believe.
Judy was born on July 14, 1941, in Missoula, Montana to her parents Carl William Pearson and Rosalyn Florence Lange. She was raised by her grandparents Max Ferdinand Lange and Bertha Schunke Lange after the death of her parents in 1943. She graduated from Park County High School in Livingston, Montana. After high school she trained and worked as a medical laboratory technician in Minnesota.
On September 16, 1964, she married Lowell Allen Bangerter in the Salt Lake City Temple.  She worked as a medical records clerk in California and Illinois before moving with her young family to Laramie, Wyoming in 1970.  She raised 5 children: Grant (Nancy) Woolley Bangerter, Stephen (Sharon) Alma Bangerter, Carl William Bangerter, Tamara (Enrique) Lynn Bangerter Coca, and Janine Ann Bangerter.  She has 15 grandchildren: Torsten, Josephine, Brittany, Andrew, Maren, Shelly, Samantha, Sydney, Marcus, Cody, Nicholas, Isabel, Jayden, Sophia, and Benjamin; and two and a half great-grandchildren: Alicia, Jackson and another is expected later this year.  She was proceeded in death by her brothers Ray Howard Pearson and Hal Richard "Dick" Pearson.
She worked a number of years for the University of Wyoming at the American Heritage Center as an information desk clerk where she was able to meet Stan Lee and Spiderman and get her picture taken with them. Judy was an active member of the Church of Jesus Christ of Latter-Day Saints and served in various positions in the Relief Society, Young Women's organization and in the children's Primary. She was known by all as a woman who freely gave service wherever it was needed.
Visitation will be from 6:00-7:30 p.m. Friday, August 12, 2022, at the Church of Jesus Christ of Latter-Day Saints building located at 3311 Hayford Avenue in Laramie, Wyoming.
Funeral services will be held at the Church of Jesus Christ of Latter-Day Saints at 3311 Hayford Avenue on Saturday, August 13th, 2022 at 11:00 a.m.
All are welcome to come and pay their respects and celebrate Judy's life. She will be missed.