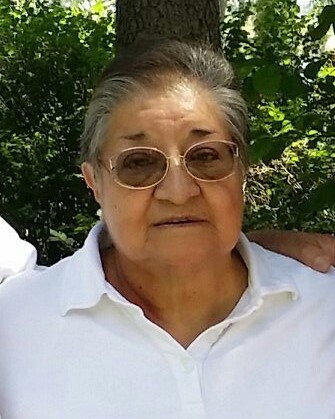 Joyce Martinez, 82 of Laramie, Wyoming died July 22 in Cheyenne. She was born in Chama, Colorado to Felix and Uvalda (Martinez) Vialpando on March 26, 1940. She married Alfonzo Martinez on February 22, 1958, in Mora, New Mexico.
Joyce was a home and school coordinator for Albany County School District #1 for 37 years. Outside of work she was the first female baseball coach for the 1971 Laramie youth minor baseball league. She centered her life around her family with such pride, and never stopped helping people. She loved being in the mountains, cooking, watching soap operas, and no one would say no to her tortillas.
She gave her time to her faith through St. Laurence O'Toole Catholic Church as a member of the Women of the Lady Guadalupe. She was also part of the Breast Cancer Coalition.
She is preceded in death by her husband Alfonzo, sister Mercedes, and her parents.
She is survived by her children Duane (Lindsay) and Jamie (Kristin) Martinez of Cheyenne; grandchildren Shannon, Desirae, Jordan, Wyatt, Krissy (Shane), Aleana (Jake), Ciara, and Jacob; several great grandchildren.siblings Esther Mellizo, June Moore, Arnold Vialpando; and many nieces, nephews, and relatives.
Rosary will be held at 6pm Friday August 5th, 2022, at St. Laurence O'Toole Catholic Church Funeral Liturgy will be held at 10am Saturday August 6th at St. Laurence O'Toole Catholic Church.