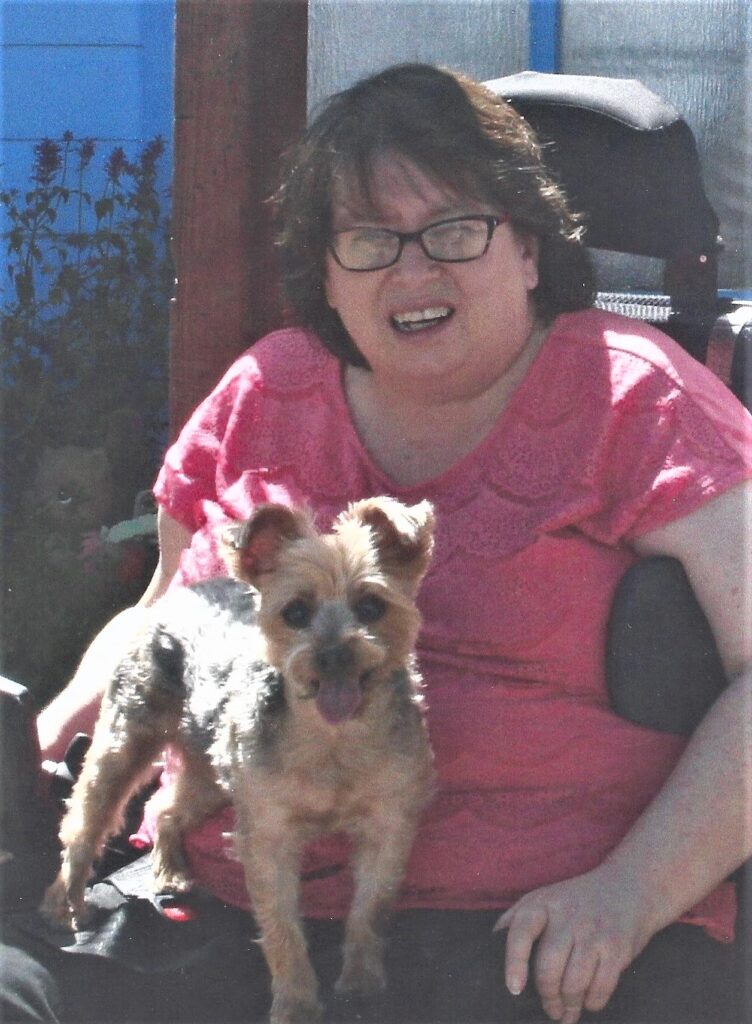 On Sunday, March 12, 2023 Joyce Ann Bivens started a new life of eternal joy, being free to move and pain free. She entered this world on November 17, 1963 in Kimball, NE, the daughter of the late Bill Bivens and Mary Ann (Joyce) Bivens. She was truly a Wyoming native in every sense of the word with spending her life in Laramie.
She attended St. Laurence School graduating from Laramie Senior High in 1982. She worked at WyoTech and attended classes at UW before she was diagnosed with MS. She fought this battle for nearly 30 years. Though confined to a wheelchair most of the time she had a winning personality and was a joy to be around up to the very end. Family and pets were the most important things in her life.
Survivors are her son Chase, mother Mary Ann, her brothers Tony (Heidi) and sons Ty and Cody of Courtland KS, Dustin (Yvonne) along with Sierra and Justin of Fallon NV. Aunts and uncles from Wyoming are Billy & Peggy Joyce, George & Ellen Searle, Jerome Joyce. Nebraska aunts are Betty Wittig, Rose Ann Gilroy, Karen R Bivens and Karen Bivens, and many cousins.
Preceding her in death were grandparents, Tony & Zella Joyce and Glenn & Hilda Bivens.
Her family wishes to say thank you to the staff at the Laramie Care Center and lvinson Hospital for all of the care they gave her.
Memorial services will be held 11:00 a.m. Thursday, June 8, 2023 at Montgomery-Stryker Funeral Home. Burial will follow at Greenhill Cemetery.
In lieu of flowers, the family requests that a donation be made in her memory to the Laramie Animal Welfare Society or a charity of your choice.