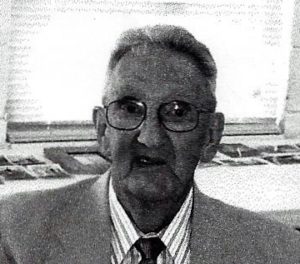 John Jackson Jr., 89, of Laramie, died Tuesday, March 21, 2017 at his home. He was born September 5, 1927 in Sand Patch, Pennsylvania to John Edward and Melissa Pearl (nee Martin) Jackson.
He is survived by his wife of 68 years, Lu Ann Jackson of Laramie, WY; his son, Ron Jackson and his wife Peggy of Laramie, WY; and his daughter, Rita Hall and her partner Deb Cole of Carson City, Nevada; his four grandchildren; and his several great grandchildren.
There are no services scheduled at this time. Cremation has taken place.