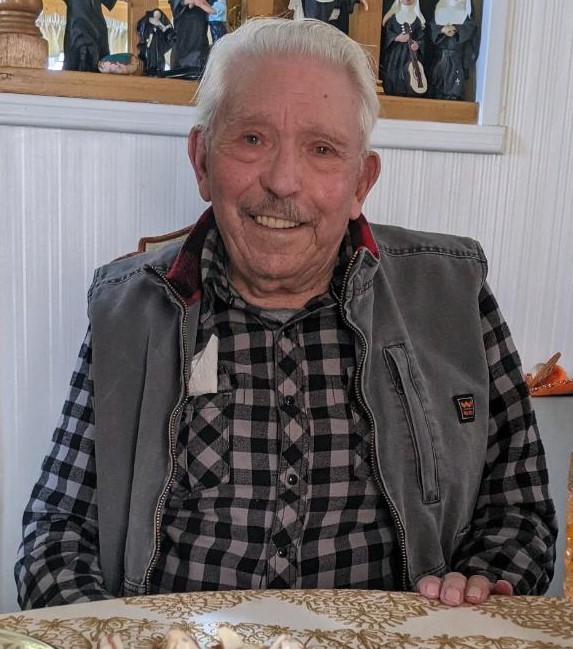 Jesus A. "Jess" Garcia, 96, of Laramie passed away peacefully surrounded by his family at Hospice of Laramie on September 13, 2021.
Jess was born on January 26, 1925, in San Luis, Colorado to Jesus and Sofia (Valdez) Garcia. On July 31, 1949, he was united in marriage to Martha Josephine Vigil in Costilla, Colorado. They celebrated 72 years of marriage in July.
Jess enjoyed his early retirement from a life dedicated to working on the Union Pacific Railroad. If there was a railroad nearby, Jess was off inspecting it.
Jess loved to garden and took great pride in his front yard. He could often be found watching his sprinklers that didn't always work right. His ability to grow corn in Laramie was admired by many.
Jess attended St. Laurence O'Toole Catholic Church with his wife Martha and was a proud member of the Latin American Club. He loved going to the Eppson Center for Seniors and enjoyed going to watch T-ball games.
He is preceded in death by his parents; brothers Rudy and Henry; and a brother-in-law Armando.
Jess is survived by his wife Martha; children Larry (Gayle), Marvin (Elena), and Debbie (Bob); sister Marcella; grandchildren Nicholle (Scott), Travis (Carrie), Ashlee (Benny), and Justin (Amber); as well as numerous great grandchildren, his beloved nieces and nephews, other relatives, and friends.
A rosary will take place at 11:00 a.m. Friday, September 24, 2021, at St. Laurence O'Toole Catholic Church in Laramie. A memorial service will be at 12:00 p.m. Friday, September 24, 2021, at St. Laurence O'Toole Catholic Church. Burial will follow at Greenhill Cemetery. In lieu of flowers, memorials may be sent to Hospice of Laramie 1754 Centennial Drive, Laramie, WY 82070.