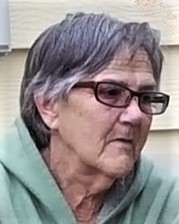 Jan Louise Johnson, 77, of Laramie, passed away on April 24, 2022, at Ivinson Memorial Hospital. She was born July 6,1944 in Philadelphia, Pennsylvania.
The family moved to Romona, California in the 1950's. Jan graduated from Romona High School and attended Palomar College. She moved on to Nebraska College and studied at the University of Nebraska. She eventually moved to Laramie, Wyoming which has been her home. She worked for the University of Wyoming until she retired. Due to health issues, she was unable to get around, so her main enjoyment was her Tv shows. She loved animals.
Jan was proceeded in death by her parents, Harry C. and Anna (nee Archut) Johnson.
She is survived by her sister, Brynne Zenz; brother, Lary Johnson; cousin, Carole A. Redheffer.
A special mention to Mary, Kevin and Susan for all the love and care you gave Jan.
Memorial services will be held at 11:00 a.m. Saturday, May 7, 2022, at Montgomery-Stryker Funeral Home.