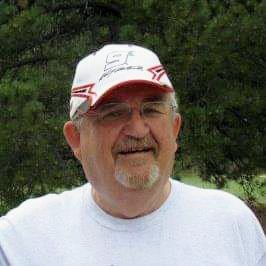 Harold "Jack" J. Brumbaugh, 77, passed away peacefully on Sunday, October 3, 2021 at Laramie Hospice while surrounded by his family. He was a longtime resident of Laramie, WY and a former resident of Cheyenne, WY. Jack died after a courageous battle with cancer.
He was born in 1943 in Watertown, South Dakota, the oldest child of Harold Brumbaugh and Emma GrandPre Brumbaugh. His family moved to Wyoming in 1950 and he was a 1961 graduate of Cheyenne High School.
He married Mary Ann Weatherhogg in November, 1963.
Jack was a loving and devoted husband, father, grandpa, brother, uncle, and friend. He was looking forward to becoming a great grandpa in the near future.
Jack began working as a mechanic when he was just a teenager, starting at a small engine shop, then holding longtime jobs at Bob Brunner Motors in Cheyenne and C. Pace Motors in Laramie. He also owned "Jacks Exxon" for a brief time in Cheyenne. Jack was the first Volkswagen Master Technician in the state of Wyoming, and the 2nd in the country. In 1986 he started as an Automotive Instructor at Wyoming Technical Institute, a position he held for 25 years, until his retirement in 2010.
Jack was a master story-teller, and enjoyed sharing anecdotes from his life with anyone who would listen. He was also a mechanical genius, and could fix almost anything with very limited materials or resources. He had an amazing ability to build or fix something simply by reading the directions.
His hobbies included working on cars, hunting, cooking, and following the Rockies, Broncos, and Wyoming Cowboys. He spent close to 20 years lovingly restoring a 1950 Chevy 5-window truck, which became his pride and joy. More recently, Jack enjoyed leatherwork, and loved making gifts for his family.
Jack was preceded in death by his parents, grandparents, and favorite Aunts and Uncles Ross and Helen Sievert, and Harold and Eva Woodring.
Jack is survived by his wife of 57 years, Mary Ann Brumbaugh of Laramie, Daughters Joann (Rudy) Stevens of Rock Springs; Kathy (Dave) Jones of Palm Bay, Florida; Susan (Josh) Higgins of Ft. Collins, Colorado; Son Bill Brumbaugh of Cheyenne; nine grandchildren, Garrett (Shelby) Stevens, Blake Stevens, Alicia Stevens, Kevin Jones, Kaitlyn Jones, Kadin Higgins, Connie Higgins, Eliza Higgins, Maverick Higgins; four brothers, Marv Brumbaugh of Las Vegas Nevada, Bob (Nancy) Brumbaugh of Cheyenne, Bill (Karin) Brumbaugh of Savannah, TX, and Chuck (Carrie) Brumbaugh of Lyman; one sister, Ann (Marv) Klapal of Cheyenne; as well as several nieces, nephews, and great nieces and nephews.
A memorial service will be at 1:00 p.m. Tuesday October 12, 2021 at St. Paul's Newman Center in Laramie, Wyoming. Inurnment will follow at Greenhill Cemetery.