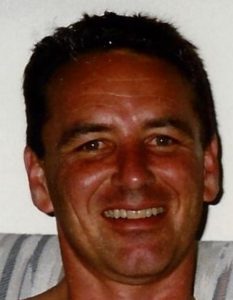 Greg Allyn Strom, MSG USA RET, 62, Laramie, died Saturday, August 31, 2019 at Hospice of Laramie.
He was born in Laramie March 27, 1957, son of Roy Allyn Strom and Joan Nazarenus Strom.
He married Vicki Lynne Keeter November 10, 1995 in Fayetteville, North Carolina while stationed at Fort Bragg.
He attended Prep and graduated from Laramie High School in 1975.  He attended the University of Wyoming.  He received an Associate of Science in General Education from Troy State University in 1990.
He entered the US Army in 1978.  He was assigned to the United States Army Marksmanship Unit in 1979.  From 1979-1988 he served with the Service Rifle section as Instructor/Shooter.  MSG Strom is the only shooter to win all three major matches, the US Army Championships, the Interservice Championships and the National Championships in the same year (1987).  He won the President's Match twice, 1980 and 1984.  The last decade of his Army career was spent with 1st Special Forces Operation Detachment-Delta.  He retired in 2000 after 22 years military service.
In 2008, he returned with wife, Vicki, and son, Matthew Allyn, now 22, to make Laramie home.
He was so happy to be back in Laramie.  A few of his loves were family, spending time at the family cabin, Snowy Range and Sheep Mountain in his sight, coffee, and Moose Tracks ice cream.  And of course, guns.
He WAS the Seven Core Army Values in the flesh: Loyalty, Duty, Respect, Selfless Service, Honor, Integrity, and Personal Courage.  We were blessed to have him in our lives.
He is survived by his wife, Vicki, and their son, Matthew; mother, Joan Nazarenus Strom of Laramie; sister, Suzanne Z. Strom of Wheatland; niece, Kelli Strom of Laramie; aunts, Norma Thompson of Laramie, and Marilyn Withrow (David) of Sheridan, and many cousins.
In addition, he has three daughters, Kathryn, Abigayle, and Sarah of PA.
He was preceded in death by his father, Roy Allyn Strom, Laramie; and grandparents Norman and Florence Strom and Zola Nazarenus, all of Laramie.
A Memorial Tribute with full Military Honors will be at 1 p.m. September 15th, Sunday, at VFW #2221, Laramie.
Donations in Greg's honor may be made to Hospice of Laramie, 1754 Centennial Drive, Laramie, WY 82070