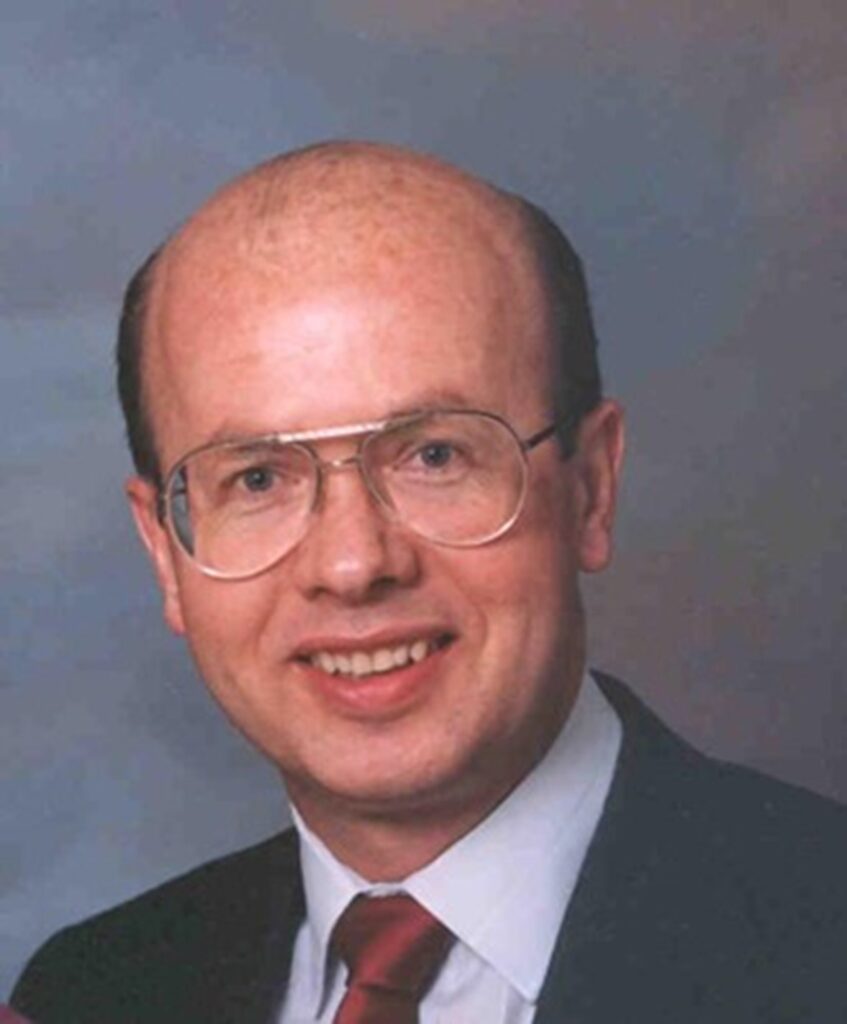 Gary Donald Hampe, 82, passed away from pancreatic cancer in the early morning hours of October 12, 2022. Gary was born April 3, 1940, in Britt, Iowa, in the home of his parents, Donald and Enid Joyce (Anderson) Hampe. He graduated from High School in Corwith, IA and earned his bachelor's degree in English at St. Olaf College in 1962. After that, he studied for two quarters at Wartburg Theological Seminary, then realized the Lutheran ministry was not a good fit. He transferred to the University of Iowa and received the M.A. (1967) and PhD (1970) in Sociology. In 1994, Gary earned his last degree, a B.S. in Statistics from the University of Wyoming. Dr. Hampe held a position at the University of Wyoming since Fall of 1969, except for three years at Mississippi State (1974-77). He enjoyed meeting the many students, faculty, and staff during his career in Wyoming. He taught 11,000 students at all academic levels and did research (18 articles, 15 research projects and reports, 50 professional papers). He held memberships in numerous University and College committees, was the Faculty Senate Chair, and participated in academic-focused and sociological committees at the regional and national level. He supervised and participated in at least 100 master theses and PhD dissertations.
Gary retired in December 2010. His community service involved a number of organizational boards: Albany Seniors; The Safe Board of Directors; and Volunteers of America, formally Southeast Mental Health, then Peak Wellness.
He married Catherine Gugler in 1962, a year after meeting her during the summer of 1961 in a YMCA camp on the Des Moines River in Iowa, where Gary was a counselor and Catherine was the camp nurse. He leaves behind: His wife, Catherine; Two daughters, Karla Wehner (Elko, NV) and Anita (Randy) Artz (Battle Mountain, NV); His grandchildren, Garrett (Emily) Wehner (Adams, MN); Keetna Smith (Reno, NV); Kira Smith (U.S. Air Force, Ramstein, Germany); Reese Artz (Dillon, MT); and Jayda (Jeremy) Baysinger (Battle Mountain, NV); His great grandchild, Atreus Wehner; Brothers and sisters-in law Walter (Catherine) Gugler (Stanwood, IA); Donald (Carol) Gugler (Ely, IA); Allen Wayne (Shirley) Gugler (Mount Vernon, IA); Patricia Hampe (Tyler, TX); James Bull (Hackensack, MN); and numerous cousins, nieces, and nephews. He also leaves behind many friends with whom he visited and interacted in Laramie. If it is possible to miss them after death, he will.
Gary was preceded in death by his parents Donald and Enid Joyce Hampe (Corwith, IA), younger brother Clark (Patricia) Hampe (Tyler, TX), and younger sister Julie (James) Bull (Hackensack, MN); His in-laws Lester and Glenva Gugler (Mt. Vernon, IA); and numerous uncles, aunts and a nephew and niece.
Gary placed his family first, as seen in his activities in helping to "fix" up any apartment or house into which they moved or in helping them move across the country. At times it seemed that U-Haul was on speed-dial during a number of periods of his life. When he wasn't moving someone or fixing things, he enjoyed reading, especially mystery novels.
As per request, Gary was cremated and laid to rest in Green Hill Cemetery. Private family services will be held. If you feel so moved, memorial gifts may be made to Laramie Hospice, Downtown Clinic, Safe, or Interfaith Good Samaritan.