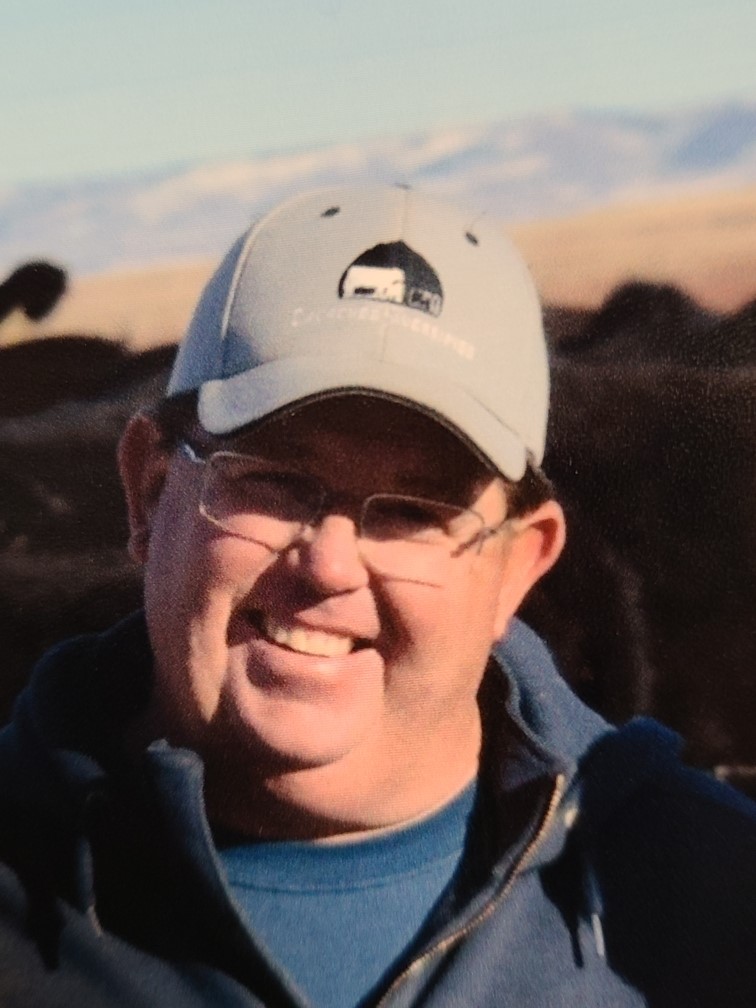 Garth Edward Churches was born to Carl Churches and Linda Knoedel Churches on June 2, 1971, in Wheat Ridge, Colorado. He left this earth on September 30, 2021, to go on a fishing trip with his dad and his best dog, Dixie.
Garth's pastimes as a child growing up were hassling his two younger sisters, Erin and Amber. Many stories are remembered of the pranks Garth would pull on his sisters. But just as many can be told of how he was there to help them out and how they knew their brother had their back.
Garth started his schooling at Fairmont Elementary in Golden. He continued his education at Drake Middle School and graduated from Arvada West High School in 1989.
Going along with his Grandpa was on Garth's favorite things to do. Many trips were made to the local farmers in rural Golden. His love of tractors and harvesting started at an early age, riding along in combines during harvest. His love of tractors led him to work with his dad in a lawn moving service, and in high school, he started his own custom haying business.
One of Garth's greatest satisfactions was working with water. Whether it was getting that one high spot under water in the hayfield or pulling a big brown trout out of his favorite hole in the Wind River canyon, he found peace in the ebb and flow of water.
Garth continued his education after high school at the University of Wyoming, Mesa State College and received his degree in Animal Science from the Colorado State University in 1995. After college, he continued the custom haying business on the Front Range of Colorado, settling down outside of Windsor. In the offseason, Garth worked on cattle processing crews and driving feed truck at the local feedlots, working as a rand hand for a local rancher, as a salesman for a dairy supply and an equipment dealer. One thing that is a common theme in all of these occupations is that Garth made lifelong friendships.
In 2003, Garth married Leah Boeckenhauer in Ainsworth, Nebraska. He was won over by her ability to cook and listen to the baler and know when something was broken and STOP. To this union, three amazing children were born, Cael Edward in 2007, Shea Lauren in 2010, and Bryn Aislyn in 2016. Garth enjoyed being a dad and sharing his life experiences with his kids.
In 2013, the family moved to Laramie, Wyoming to expand the cattle and haying operation. Learning about and cussing the Wyoming wind, taking Cael on his first elk hunt, watching Shea win her first state softball championship and helping Bryn catch her first rainbow trout are all treasured memories from the eight years in Wyoming.
Whether playing or watching, Garth loved sports. Playing football, baseball, and wrestling as a kid, his focus became football and wrestling. He furthered his love of the sport of football, walking on at the University of Wyoming in 1991. Watching college football was a regular fall activity. However, the true joy in sports came when his children started playing sports. Watching Cael compete in football and wrestling and Shea play basketball and softball were the highlights of his life. And although Bryn hadn't chosen her sport, 'Bryn being Bryn' always brought a smile to his face.
No matter what function Garth was in your life-brother, cousin, uncle, son, friend-he will be greatly missed. And your presence in his life is greatly appreciated by his family.
Garth is survived by his wife, Leah and children, Cael, Shea and Bryn; his mother, Linda, sisters, Erin Marsh, nephews and nieces, Zeke, Tucker, Teagan and Kelby Marsh; sister, Amber (Jared) Sliter and nephew, Wyatt Sliter; and in-laws, Lauren and Kathy Boeckenhauer. Numerous aunts, uncles and friends will mourn his loss.
Garth was preceded in death by his father, Carl Churches, grandparents, Ed and Irene Knoedel, Ed and Jean Churches, Uncle Dave Churches and Uncle Dave Knoedel.
A memorial service will be held at 1:30 p.m. Friday, October 22, 2021, at the Albany County Fairgrounds in Laramie, WY.
Memorial donations may be made to https://gofund.me/737da5e4 and or/ The Churches Fire Relief Fund c/o First Interstate Bank.