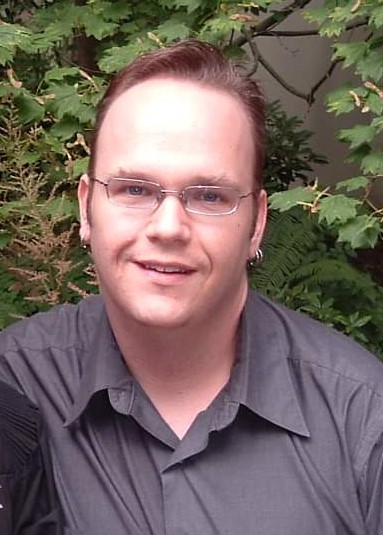 Forever Dancing Together: In Loving Memory
Garry Jeigh Baldwin, 48, passed Sept. 9, 2022 at his home in Laramie, Wyoming, after a long struggle with alcohol addiction. A celebration of life will be held Sep. 25th, 2022 at the American Legion beginning 11am. (417 Ivinson, Laramie, Wy.)
Jeigh was born July 25th 1974 in Arizona, to Cherry Lee Shaffer. He was raised with his sister, Krystal Porter, living in Arizona, Nevada, and Wyoming. He attended the University of Wyoming, later moving to Santa Barbara, California where he dove head first into his true passion-music. Jeigh joined a music collective (Word of Mouth/ WOM) and spread his love of DJing and renegade underground music. He spent many years growing and engaging with the music scene, then moving to Eugene Oregon in 2005, where he continued to spread his passion and humorous nature. Returning home to Laramie, Wyoming in 2012, where he put tremendous effort in pursuing recovery. He was a kind soul, quick witted, and funny. He was generous with his knowledge and compassion. He was a nerd to the core, loved sci-fi, comics, video games and most of all-music. His jokes made us laugh, and his kindness warmed our hearts.
He lost many friends to addiction throughout the years, and his family wishes for more people to seek help and reach out for assistance with substance abuse. Always remembering, there is a person behind addiction; those people are deeply loved and never alone in it.
Proceeded in death by Wilma Miller (grandmother), Edwin Miller (grandfather), and countless friends. Survived by Cherry Shaffer(mother), Judy Miller(aunt) Krystal Porter(sister), Dean Teegarden(brother), Judy Chandler(aunt) Chantelle Brawley (niece), Brittitia Shaffer(niece), Leviathan Maestas(great nephew), Thea Palencia(friend), Mouse (friend).