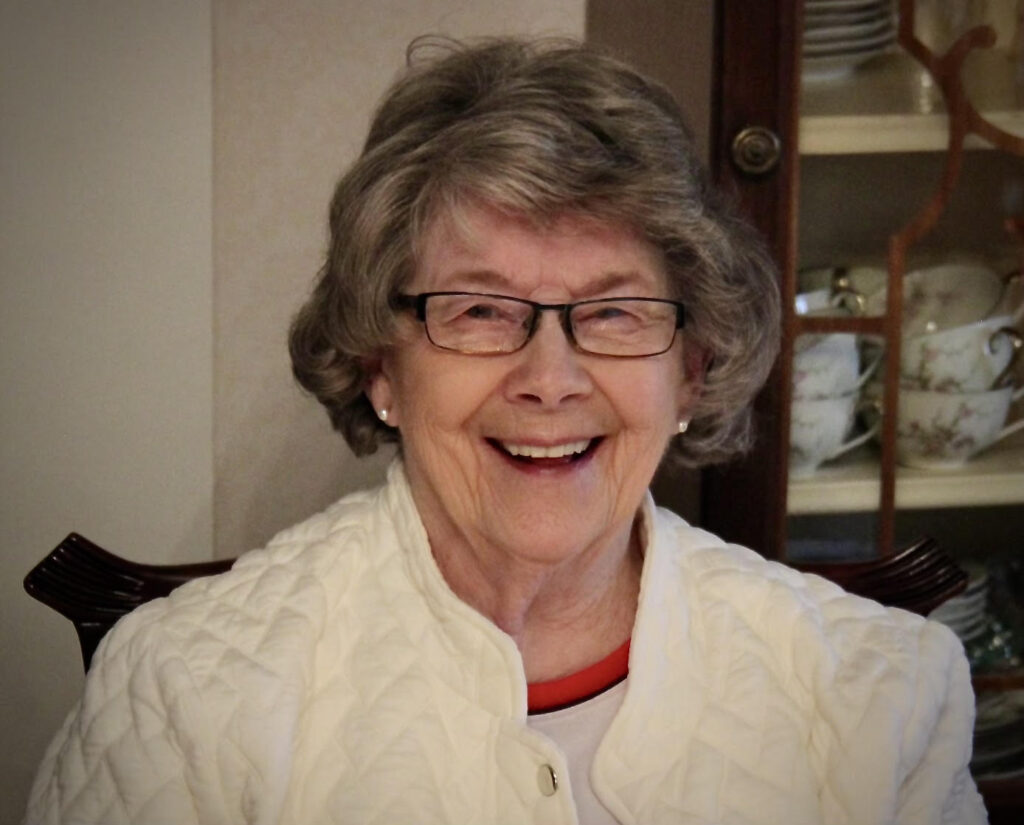 Elizabeth "Liz" Holland, 92, passed away peacefully surrounded by family on April 5,2022.
Liz had an impressively strong core but a soft, kind exterior. She was classy, spunky and fun loving, and always had a smile on her face and a positive attitude in her heart. A negative word or complaint was never uttered by this incredible Wyoming Woman.
Liz was born May 29, 1930, to Thomas and Elizabeth Hill. She loved her childhood in Buffalo, Wyoming, where she spent a great deal of time on her grandfather's ranch and exploring the Big Horn Mountains. After completing high school in Buffalo, she attended the University of Wyoming in Laramie, where she met the love of her life, Ralph Holland. Liz and Ralph shared a love of the outdoors. On weekends, they could be found skiing or hiking with their children.
Liz had numerous accomplishments in her life, — including honing her sharp mind for business and serving her community at New Method Laundry that she operated with her husband, Ralph — but the most important to her was raising her children and loving her grandchildren and great-grandchildren, who affectionately referred to her as Grandma Great." Liz always made sure the family was together on holidays and spent countless hours planning and preparing every detail; she had a special talent for making everyone feel at home.
Liz was a pillar of the Laramie community and a generous philanthropist. She actively participated in many organizations, including St. Mathews Episcopal Church, the Ivinson Memorial Hospital Foundation, the Wyoming Republican Party, Zonta, University of Wyoming Delta Delta Delta, Cowboy Joe Club, the Albany County Library Board and Coe Library Board, as well as many social clubs. Her close friends express what a loyal and wise companion she was.
She believed strongly in democracy and regularly volunteered with election polls and campaigns for Wyoming candidates. She also started a scholarship at UW for young GOP women and was her precinct committeewoman.
Liz is survived by her children Rod Holland (Alison Merrill), Cynthia Holland (DuWayne Zuehlsdorff), Brad Holland (Susie Holland) and Mary Holland (Blake Spellman). Six grandchildren Lindsey Linkow, Kelly Zuehlsdorff, Laurie Zuehlsdorff, Heidi Holland, Christopher Holland, Megan Friedrich and four great-grandchildren.
Liz was preceded in death by her husband Ralph Holland, son Wendell Holland and grandson Nicholas Holland.
Liz will be missed by all who knew and loved her. She was ready for her next adventure and faced it with the style and grace that she exhibited all her life. A funeral will be celebrated at St. Matthew's Cathedral, Laramie, Thursday, April 14 at 2 p.m. In lieu of flowers, contributions may be sent to St. Matthew's Cathedral.