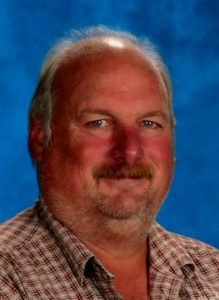 Edward M. Elliott, 58, of Laramie Wyoming died 12/31/2016.
Ed was born on 12/16/1958 to James Elliott and Nancy Elliott and raised in Denver Colorado.  Ed attended Chadron State College in Nebraska where he met his wife of 37 years Leah Elliott.  They moved to Laramie and Ed began a long career as an automotive teacher at LHS, where he inspired many.   He was a proud supporter of both the Mule Deer and the Rocky Mountain Elk Foundations.
The mountain top was his place. Ed loved the crisp morning air and at the end of the day with a roaring campfire and cold drink you can call him a happy man.  He loved hunting, hiking, and 4 wheeling and was always happiest exploring a back mountain road.  If he was not on the mountain you can find him with his family enjoying family dinner and a good card game. He was always the first one there to fix a problem or lend a helping hand.
He was preceded in death by an infant daughter Crystal, parents James and Nancy, and a brother Thomas.  He is survived by his wife Leah; five children Jennifer (Billy) Newcomb, Dustin (Erica) Elliott, Paige (Adam) Keahey, Dillon Elliott, and Hannah Elliott; four grandchildren Talianne, Everleigh, Owen, and Audra; and a brother Gerald (Donna) Arevalo.
Services will be held at St. Laurence O'Toole Wednesday January 11th, 2016 with a rosary at 1:30 and services at 2pm, followed by a reception at 4pm at the Elks Lodge.
Memorial donations may be made to the Edward M. Elliott Memorial Fund c/o ACPE Federal Credit Union, 2835 Grand Avenue Laramie, WY 82070