ED POLLARD'S LIFE AND LEGACY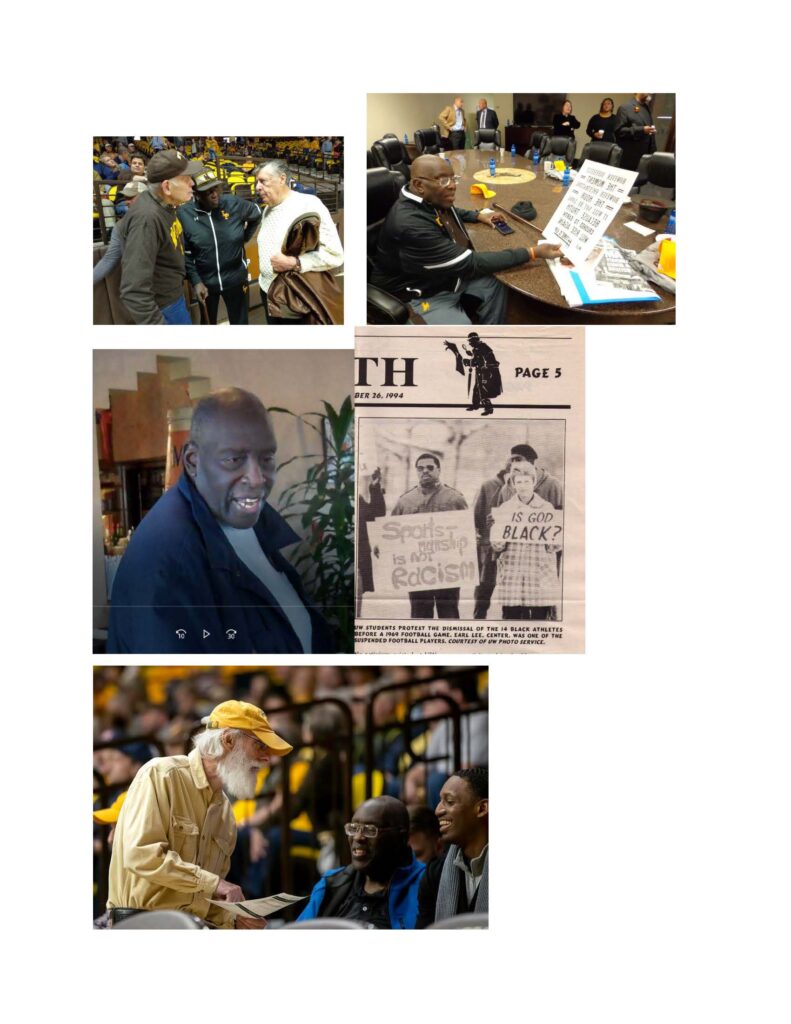 Former Wyoming basketball player and college and professional referee Edward C. Pollard died April 26, 2022, at Ivinson Hospital in Laramie.
From the earliest age growing up in the projects of Brooklyn, N.Y., Ed Pollard made friends easily and left a lasting impression wherever he went.
Ed came to UW in fall 1965 after starring in basketball for the Brooklyn Tech H.S. Engineers. He arrived to UW on an Engineering scholarship. Two years earlier, Ed's teammate and life-long friend Bob Jefferson, another Tech grad, had come to Wyoming basketball. An article in the N.Y. Daily News on Sunday Dec 27, 1964 said, "Danny Koenigsberg and Ed Pollard do a lot of the work under the boards." At UW, Ed scored 26 points to lead the undefeated freshman team to a 93-79 win over Sheridan Junior College at Laramie on January 18, 1966. His future wife, Laura Merritt, later played basketball herself for Sheridan College.
Ed was the son of Charles C. Pollard and Dorothy Martin Pollard. Charles served in the U.S. Army Corps of Engineers during World War II and is buried at Arlington Cemetery. Dorothy worked in the New York City public school system and was involved with the fight for racial justice. She took Ed and her daughter Marguerite with her to Martin Luther King's March on Washington in 1963.
During Christmas break in 1968-69, Ed was among a group of black students who met at the home of William and Alberta Johnson and started the University of Wyoming Black Students Alliance. That organization was recognized by UW and funded by the ASUW during the spring semester.
In October, a few days before the undefeated and 12th ranked Wyoming Cowboys were to meet the LDS Church's BYU football team at Laramie. The BSA called for a protest against the LDS tenet that prohibited young black boys from continuing to progress on the ministerial path as 12-year-old white boys did.
This led to the summary dismissal of all 14 African American players on the UW varsity by the head coach. Ed was among the protesters who demanded the reinstatement of the players, without success. He is wearing a beret and is partially obscured behind one of the Black 14 players, Earl Lee, in the attached photo.
Ed was for a time a referee for the Western Athletic Conference. An Albuquerque Journal article on Jan. 24, 1976, described how ASU coach Ned Wulk went after Pollard after New Mexico sunk a free throw with no time left to win over Arizona State (attached below). When asked about this, Ed explained that he actually had not made the foul call, so he later asked Wulk why Wulk came after him. Wulk said "you were the closest one." Further, Ed refereed for the Continental Basketball Association and was later a referee and a referee scheduler for the NBA.
Ed met Laura Merritt in 1986 when she was working as a manager at Wendy's in Laramie after graduating from Eastern Montana University. Ed at the time was a house painting contractor. Laura was sharing a house next store to Ed and it belonged to longtime friend Sally Meiresonne, with one of his workers and Ed lived nearby and visited frequently. Once as he was leaving he asked Laura why she wouldn't go out with him. She replied, "Well, you've never asked me."
Ed completed his bachelor's degree in counseling at UW in 1988.
They were married in 1990 at the Snowy Range Lodge near Centennial.
Ed later earned a graduate degree in athletic administration at the United States Sports Academy in Daphne, Ala., where he nearly stepped on an alligator while jogging one day. As part of this endeavor he did an internship at the UWyo athletic department.
Ed went on to athletic administration and advising positions at various institutions around the country, starting at the University of Wisconsin. In 2001 he was an athletic advisor at Norwich University in Vermont and later held positions in Iowa and Illinois before returning to Laramie several years ago.
Another photo attached shows Ed with former Cheyenne High and UW basketball great Fred Gish, who came up from Fort Collins to meet legendary Cowboy Tony Windes (on the right).
Ed had many friends and kept in close contact with them through many years. In late March, one of his friends, Tulsa Golden Hurricane Women's Assistant Coach Dodie Dunson, (who played at Bradley) arranged for Ed and guest to have passes to the Tulsa WNIT game against UWyo Cowgirls at the Arena-Auditorium. A photo from that triple overtime game shows Ed and guest talking to Dunson's brother. Ed, who had been on dialysis for 10 years, was able to walk all the way down to the floor and back up after that triple overtime game, but he had been having increasing difficulty after dialysis in recent weeks.
About five years ago Ed organized from Illinois a "Days of Dialogue" gathering at UW, bringing some of the Black 14 and early BSA members to campus.
            Ed is survived by a nephew, Troye Jenkins, a motion picture cinematographer who lives in Los Angeles. Ed's sister Marguerite died in 2017.